---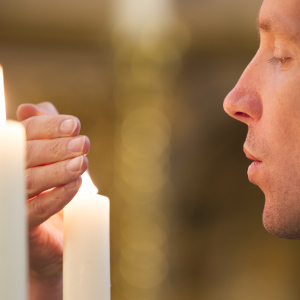 The Autumn Equinox is the official start of fall. It marks the day when the number of hours of sunlight and nighttime is the same, but it means a lot more. Also called Mabon, Pagan Thanksgiving, or the fall equinox, the autumn equinox is a time when nature is in balance. What you sow is harvested, sometimes literally. While most people do not have fields to harvest, everyone has consequences for their actions and the autumn equinox is a time to recognize that fact.
Here are some ways you can celebrate the autumn equinox:
Acknowledge What It Means
One of the biggest ways to honor any holiday is to understand what it really means. The autumn equinox is a traditional time for harvesting fields, but it is also a time to acknowledge the balance in nature and the cycle of the seasons, the way that one affects the other, and how, sometimes despite our best efforts, all actions have consequences — both good and bad.
Have a Reading
The autumn equinox is perfect for understanding balance and harvest. This can be a great time to get a tarot reading or talk with an online psychic so you can better understand how your actions have led you to where you are today, and see ways you can shape a new reality or reinforce your existing happiness. Getting a reading can help you see those patterns.
Reflect on Your Life
Prepare for the autumn equinox by reflecting on your life. Many people will stay up all night during the equinox as a way of celebrating the passing of time. They gather with friends to discuss and remember the major events and impacts of their lives. You could choose to get together with others who acknowledge the day or reflect on your own, spending the evening journaling or meditating.
Count Your Blessings
There is a reason that the autumn equinox is also known as the Pagan Thanksgiving — it was traditionally a time to give thanks. People were thankful that they had crops to reap, no matter how low the yield. Just as those people counted their blessings no matter how small, so should you count your blessings. Take the time to acknowledge the good things in your life, the people in it, and the way nature provides food, and the fact that you can stay warm as the weather cools.
Improve Your Habits
Because the autumn equinox marks the harvest, it is a time for establishing new habits and making new efforts that will reap the rewards you seek. Celebrate this time of year by making new commitments to yourself, your health, and your happiness. Consider taking a yoga class, joining a gym, starting a diet, or making a savings plan. It is also a good time to end negative relationships and start new relationships.
This year, spend time celebrating the autumn equinox. Prepare for the passing of seasons and the balance of light and dark so you can build the life you want.
Share This Page
---
Leave A Comment
You must be logged in to leave a comment. click here to login
Comments