2015 Astrology Predictions: Capricorn to Gemini by Psychic Suzi
Published Date 12/31/2014
Category: Astrology
---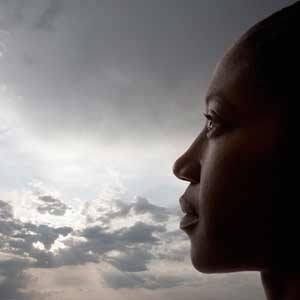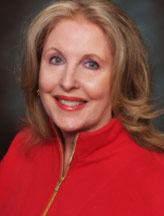 By Suzi x8046
Here are your 2015 predictions for the first 6 sun signs of the zodiac. Check back New Year's Day for the second 6 sun signs!
CAPRICORN
You begin 2015 thinking about how other people's resources can best serve your career and investment goals. By April, plans will take shape and the road will open for you. You're entering a unique, prolonged cycle touching on hidden talents. This cycle will cause you to become more aware of dreams and intuitive feelings, helping you relax your classic, fixed outlook on life. Trust this special support as you grow a new vision of who you're becoming.
AQUARIUS
You start 2015 with a sense of destiny as past efforts will start to pay off for you with confidence and good fortune. You're protected in legal matters and with professional advisors. Watch out for sudden hectic trips where you'll cross paths with interesting people that could turn into lifelong friendships. Be open to life, as your star is on the rise. Timing will be everything this year.
PISCES
You enter 2015 by stepping into a bigger stage of life. It's important to be clear and focused with career desires. Use your intuition and originality to light your path and the paths of others. Friends have insight and support that gives you the courage to redefine your talents. By September, who you choose to partner with will bring success and balance to your work and personal life. Be brave; these changes are long overdue as you grow stronger this year.
ARIES

2015 brings fresh opportunities to you. It will be clear where and when you should collaborate instead of going solo. You'll gain a new sense of freedom to grow your career and be a better you. Freedom to be who you are and share this experience won't cause you to lose your independence. This year, try a new way will benefit you all around. Romance in the spring could put a bounce in your step and someone charming and sassy will catch your eye. In the next two years you'll know if this is the one. Sharing with others this year renews your natural enthusiasm for life.
TAURUS
You greet 2015 thinking about your home and changes that are needed, like an overall update for your living space. It's time to release the past and create a new, fresh environment. As summer arrives you get a glimpse of goodies to come with your career where you can touch other's lives. Smile, you will end this year on better footing as a boost of creative ideas inspire you. The world is waiting to welcome you on a new stage of creativity with your work.
GEMINI
You start 2015 thinking about transportation issues, perhaps involving repairing or replacing your car. If you decide to buy, a good deal could come your way by April. Short trips could prove fun but are hectic—your juggling skills will shine here. The big news for this year involves around personal relationships and long-term commitments. You'll step forward this spring with new personal plans but not all details will be set and ready till fall. Watch for a surprise contact with someone who could help you change certain career issues that you've outgrown. A sudden return of an old friend livens up your life; enjoy the sparkle it brings you!
---
Read more by Psychic Suzi!
Share This Page
---
Leave A Comment
You must be logged in to leave a comment. click here to login
Comments