---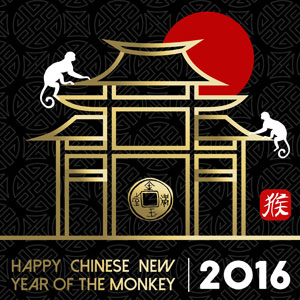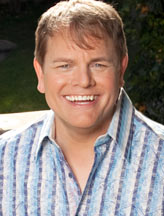 by Arthur x8237
Welcome to our third and final installment in our look at Chinese Astrology for the year 2016 by Psychic Arthur. If you missed either of the first two parts in this series or need to figure out your own Chinese Zodiac sign based on your birth year, handy links are provided at the end of the article. Enjoy!

According to Chinese Astrology, the Year of the Monkey brings us a year where just about anything can happen!

What does the Year of the Monkey hold for you? Here are your forecasts for 2016:

Rat: This is your year for some outstanding financial and professional gains, as long as it's not at the expense of family and friends. It's time to get out there and schmooze to further your career and money prospects. You're going to be busy, so make sure you rest up rest to avoid exhaustion. Your reputation may come into question; however, you have strong allies on your side. This is not the time to change partners in business – or love. You'll need to take the time to stop and regroup, especially during the 2016 Mercury Retrogrades: 4/28 – 5/22, 8/30 – 9/21, and 12/19 – 1/8/17.

Ox: As a rule, you stay neutral when it comes to conflicts. However, this year you may be forced into taking a firm stance regarding a business challenge. In the long run, you accept the challenge and get to show of your talents. Money opportunity may find you, due to your building reputation, but it's not going to be handed to you. You're going to have to work hard for positive results, but if you're too conservative, your achievement will be limited. It's also a good time to build up new relationships through new social networks to build personal and business friendships, which will help towards your career. As far as love, this is the time to quietly nurture things.

Tiger: You may become the target of false accusations and confrontations, which can take their toll if you're not careful. First of all, keep your mouth shut, since roaring is not how things will get settled. Also, if you're offered a new job, don't take it. The job being offered is not the one they will give you (think bait and switch). When it comes to money, don't take risks. All investments need to be conservative items. If you manage to stay focused and present, your cunning instincts should be enough to get you through.

Rabbit: This is a great year for earnings and finances, with great returns on investments! Your date book is going to be full with travel, social events, festivals, fine dining, and balls. Believe it or not, all the things that bring fame and fortune can literally be at your fingertips this time around. And while you may have a great social network of acquaintances and friends, beware of the "losers" among them. It may be time to clean house! If you're looking for love, now's a good time to take actions. If you are in love, you may want to consider taking things to the next level. You're gonna be one Lucky Rabbit because it looks like just about everything's coming your way with very satisfying results!

Dragon: This is going to be one hectic year for you Dragons! While there are opportunities for success in business, you'll need to be a little more flexible. If you need help, you'll need to put your ego aside and ask for it; especially when it comes to managing some last minute finances due to some unexpected income. Don't be surprised when new people start showing up, which will be good for you business and personal life. If you're single, someone might be waiting for you, so be social. If you are in love, look for things to really warm up this winter.

Snake: Luck is going to be on your side, especially during the summer, but you might want to lay low and take things easy for a while. There are no major issues when it comes to your money and career; however, if you decide to work a little harder, it'll pays off in the long run. Taking some time to help others this year not only expands your social networks, but also will help to open up new opportunities for moneymaking ventures. Try not to over-exercise and pay attention to arthritis, arms, legs and shoulders. If you are looking for love, don't be afraid to speak up and tell the person you are interested in. You don't want to miss any romantic opportunities.

Horse: Look for a very positive year with the promise of good fortune in business. You'll have a chance for a promotion, but you may also be offered a better position with a newer company, which you probably should take! Your networking circles will also help with your career development. You may find yourself wanting to do some outrageously creative things, which may be met by mixed reactions, but don't let that stop you. However, keep track of all your projects. A few people who believe you "rubbed them the wrong way" on your trail to success may try plotting against you, you'll prevail. If you're looking for love, you need to spend some time to find it, which you will. If you're married or in love, what you need is be is more romantic with your lover.

Sheep: The success from last year follows into this one; however, you may want to slow down the pace a bit. Extravagance is wonderful, but not at the cost of going into debt. Consider curbing your spending on unessential luxuries, at least for now. Summer travel seems highlighted, even though it may not be your idea. This is your time to go out of your way to shine at work. Your talent and experience win the respect for growth. As far love, appreciate your partner's opinions and feelings. During quarrels with a loved one, females need to watch that they say to avoid "cutting the person in half" and destroying any chance for any recollections. Pay attention on your stomach and digestive system. Fame and fortune can be yours as long as you are willing to work for it.

Monkey: You're going to have to watch your money this year. While this may seem like a great time to start new ventures or a new business, you'll need to think twice, evaluate the opportunities, choose the right path, and most importantly – choose the right business partners. Otherwise, all parties may lose. Now is not the time to loan money – you probably won't get it back. You might consider avoiding dangerous sports and activities and watch for unnecessary accident on arms and legs. If you are looking for love, there will be some strong competitors out there. You'll have better chances with people born in Rat, Dragon or Rabbit. Shy away from being a "show off" and try being more courteous to others for good luck to stay with you.

Rooster: The great thing about Roosters is their ability to be reborn and transform themselves! At the moment you my find yourself hiding under a "Happy Mask," and that's okay! While financial issues have you questioning your career path, no need to let others know. It's also not the time to accept any new job offers, since the new work place is not as stable as they want you to think. Also, if you're asked to invest money with family members, politely decline! (The Monkey is connected to wind. Any money will disappear and blow away very quickly on a wrong investment, no matter how much you may be pressured.) Now is the time to care for the well-being of your family and home, as well as yourself. If you do find yourself facing difficulties, it's best to refrain and not give into anger. Your time will be best spent with your close friends and family. Oh and remember about being reborn? You start a new incredible life cycle in the Year of the Fire Rooster in 2017!

Dog: This is a very good year for money, as long as you stay balanced and avoid extremes. You'll be spending quality time with new and influential business partners, as well as, making time to be with your family and friends. If you receive a promotion or new job offer, go for it! A change in work environment will help you shine; however, make sure to monitor your savings and expenses. You can build good friendships attending social events. Don't be surprised when people seek your advice. Creating romantic moments with your loved one will go very far. If you're single and looking for love, social events (other than work) may lead you to the person you've been praying for. You can generate a very promising fortune, with prosperity and happiness provided you remember you get back what you put out.

Pig: You're life of the party! A non-stop whirlwind of social activities and events await you this coming year, in addition to some unexpected travel. The great thing is, you'll have plenty of energy, as you move around in your new circle of friends. You will find people care about you very much; however, remember to keep a level head. If you refrain from getting carried away or arrogant, you'll be fine. Think twice before accepting any new job offers. Money looks very good, but don't let people take advantage of your generosity. Remain humble, discreet and keep a low profile in all money matters. If you are in love, you need to plan more romantic moments. If you're looking for love, you'll have no problems finding someone genuinely interested in you. Look before you leap!

If you'd like to explore your Chinese Zodiac animal sign in more detail, give Arthur a call at x8237.
CLICK HERE to discover your Chinese Zodiac Sign and it's compatibility with others.
To learn more about what to expect living in the 2016 Year of the Monkey, GO HERE.
Share This Page
---
Leave A Comment
You must be logged in to leave a comment. click here to login
Comments