Venus Retrograde - Time to Hit the Pause Button? by Psychic Suzi
Published Date 7/25/2015
Category: Astrology
---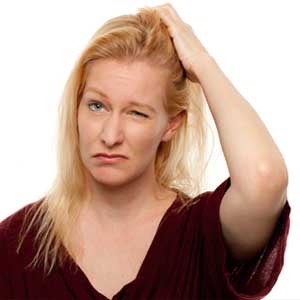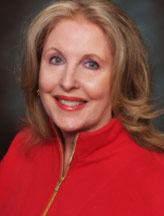 by Suzi x8046
Don't panic as you may find everything that had been going great suddenly shifts, stops or goes completely sideways. What is going on you ask? It's all about Venus Retrograde, a 6 week cycle that runs from 7/25/2015 to 9/6/2015. This Venus cycle has a double hit as it starts out in full Virgo and returns to Leo.

Virgo covers banking details, legal documents, as well as emotional worries and your digestion. Virgo is also considered the fixer of the zodiac. Leo brings into play leadership power issues loyalty and can have a fixed approach in matters of the heart.

Venus is traditionally tied to money, love and our value system, but it also reflects the principal of harmony. When Venus goes "Retrograde," that means something is out of harmony tied to your money, love life, or value system. It can test your patience with misunderstandings frustrations and a sudden change in prospective.

It is important to keep your eyes on the bigger picture. You might discover when this cycle ends that you may have been protected from unseen unanticipated events or conditions and guided through odd delays.

Each astrology sign and element responds a bit differently to a Venus retrograde cycle:

Venus in the Water Signs of Cancer, Scorpio, and Pisces are deeply invested in security support and control.

A few questions to consider:
•
Are you hiding your true feelings to control a relationship?
•
Are you wishing on a star and need a cup of reality?
•
Do you need more verbal security and don't know how to ask for it?

Venus in the Fire Signs of Leo, Sagittarius, and Aries are invested in independence drive and passion.

A few questions to consider:
•
Are you worried about the balance between your work and your love life?
•
Were you impulsive in a money matter that appears to have lost its shine?
•
Do you really want to go solo/single and don't know how to leave?

Venus in the Earth Signs of Virgo, Capricorn, and Taurus are invested in financial security sensuality and long term commitments.

A few questions to consider:
•
Are you so over whelmed by the details you are stuck in place?
•
Do you still think you can fix someone that you know is a lost cause?
•
Have you delayed investing in a relationship because of self-esteem issues?

Venus in the Air Signs of Libra, Aquarius, and Gemini are invested in humanitarian values elegant diversity and mental compatibility.

A few questions to consider:
•
Are you willing to talk about unfinished business?
•
Are you stuck between 2 people and can't decide who is best?
•
Are you suddenly in love with a friend and don't know how to tell them?

Venus Retrograde brings us interesting times to revise issues in our life that can't be put off any longer.

If you have any questions about this retrograde cycle please call me Suzi at x8046. I look forward to helping you travel this road of change.
Share This Page
---
Leave A Comment
You must be logged in to leave a comment. click here to login
Comments