---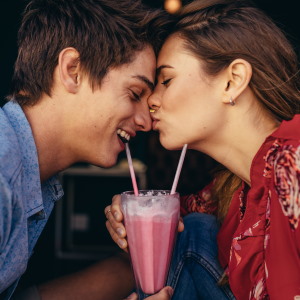 September presents some interesting romantic opportunities this year. Find your sign below to see what's in store.
Aries
September will be a social month for you, Aries. If you're single, it's likely that you'll find a partner during this time. Keep your eyes open in the workplace, as this is where romance is most likely to turn up for you. Existing relationships will experience a burst of passion.
Taurus
The new moon at the end of August will prompt you to seek new beginnings and creative pursuits. You may experience some strife in existing relationships, but you can resolve this as the month progresses. If you're single, you may meet someone as you pursue new leisure activities this month.
Gemini
Your home and family life will be the focus in September, Gemini. If you're in a relationship, this is a fertile time for growth. Singles may find they're planting new seeds for romance.
Cancer
If you're single, the first of the month is a good time to pursue someone new, with the Venus-Saturn trine working for you. The full moon in Pisces on Sept. 13 is the perfect time for a meaningful date if you're in a relationship.
Leo
If you're in a relationship, this is a good month to tackle and resolve lingering issues, especially around Sept. 19, when the Mars-Pluto trine arrives. Singles will find romance around the end of the month.
Virgo
Make a grand romantic gesture at the beginning of the month, Virgo, and you'll get the attention you're after, whether it's from a current partner or a prospective date. Be careful of your expectations around the end of the month, and don't throw a fit if all is not as you hoped it would be.
Libra
You may feel some uncertainty about your romantic life around the beginning of the month. Wait patiently till the new moon on Sept. 28, and use this energy to start a new relationship or add spice to the one you're in.
Scorpio
You're calling the shots in your romantic life at the beginning of the month, but by the new moon on Sept. 28, you may feel uncertain. Tread carefully and seek advice on how to proceed. A love tarot reading may help.
Sagittarius
Mercury's slow movement slows your love life this month. Stay patient until Sept. 23, when things will pick up.
Capricorn
Look for new opportunities during the first two weeks of September. Singles are likely to find new dates while those in a relationship will experience fresh sparks.
Aquarius
Sparks will fly with someone new around Sept. 13. If you're single, you can go for it, but those in a relationship should be careful to guard their hearts and control wandering eyes.
Pisces
You may experience tension in your relationships during the Venus-Neptune opposition on Sept. 4. Focus on yourself this month instead of others and love will follow.
For more insights, consider getting an astrology reading tailored to your exact birthdate.
Share This Page
---
Leave A Comment
You must be logged in to leave a comment. click here to login
Comments