---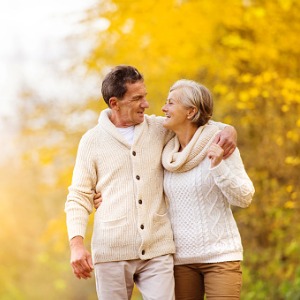 As the holiday season approaches and the end of the year draws closer, sparks are bound to fly. Discover whether love will take center stage with these November love tips for every zodiac sign.
Aries
The weather is getting chillier in November, but for Aries, things are heating up. Rather than taking charge, try handing over the reins. As an experienced love psychic can advise, meeting in the middle can be incredibly satisfying.
Taurus
All that self-care is likely to come full-circle for Taureans. In November, you'll be in the ideal state to add some much-needed fire to your relationship, sparking something seriously red-hot.
Gemini
Whether it's your creative vibe or your red-hot energy, you can't stop attracting others this month. For Geminis, November is the ideal time for new beginnings, especially in the romantic realm. Remember to keep the lines of communication open for best results.
Cancer
You might not see eye to eye with your partner in early November, but there's no cause for concern. Do you until they come around, and you'll both be ready to rekindle the flame before you know it.
Leo
For Leos, making new connections this month only requires being your usual fiery self. Don't be surprised if a new flame turns into a roaring fire quickly. If you aren't in a space to take things to the next level, be upfront now to prevent an explosion later.
Virgo
At the start of the month, an intense romance might not seem like it's in the stars for Virgos. By midmonth, you'll realize that ignoring those sparks won't make them go away. Pause to savor that feeling of new love before deciding where you'd like to take it.
Libra
Whether you're in a long-term partnership or pursuing something new, November starts off with a bang for Librans. Although the scales may tip back by midmonth, you'll feel the sparks fly again as the holidays approach.
Scorpio
For Scorpios, a few moments of reflection can help clear your head and tell you exactly what you want in love this month. Don't hesitate to take your relationship to new heights, but prepare for a few twists and turns along the way.
Sagittarius
For Sagittarians, the sky seems to be the limit, leading you to feel wonderfully carefree. November is the ideal time for self-care and a romantic indulgence or two, especially before the hectic holidays.
Capricorn
Capricorns won't want to ignore those intuitive sensations this month. Whether you sense that it's time to try something new with your partner or make a move you've been pondering forever, now is the time.
Aquarius
November is all about quality connections for Aquarians. Even if you aren't sure you're ready to put yourself out there, muster up your courage to build those emotional bonds, and then look forward to the red-hot results.
Pisces
This November, love is likely to have ups, downs, and complete turnarounds for Pisceans. Commit to enjoying the wild ride, and you're bound to appreciate the depth of your romantic potential.
Curious about what else this autumn month might have in store for you? Talk with an astrology psychic for deeper insight into this month's romantic potential.
Share This Page
---
Leave A Comment
You must be logged in to leave a comment. click here to login
Comments