---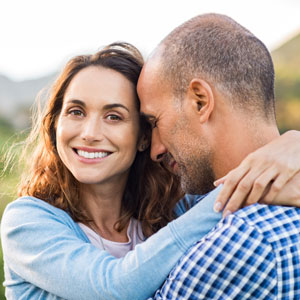 Spring is in full swing, and if you're lucky, May could have some heart-pounding romance in store for you. Take a peek at your love forecast for this spring month.
Aries
Arians rarely shy from a little excitement, but May is the perfect time to keep your romantic pursuits down-to-earth. This month, embrace the sense of security that mutual feelings of trust can create.
Taurus
Those born under this earth sign crave a grounded feeling, and a little rest and relaxation is just what Taureans need this month. By mid-May, you'll be ready to explore new horizons and indulge in some seriously romantic gestures.
Gemini
Rather than dreaming about the future or reflecting on the past, May is the ideal time for Geminis to focus on the present. With that newfound clarity, you can easily appreciate what's right about your love life.
Cancer
May has tons of romantic potential for Cancers, and it's up to you to take advantage. Don't hesitate to take the plunge with a new flame or a long-term partner, especially in the middle of the month.
Leo
Offering a helping hand may not be No. 1 on most Leos' to-do lists, but doing so could help you get the attention of that elusive romantic interest. Tap into your generous side, and you could feel the love flow both ways.
Virgo
Spring has been treating Virgos well, and by May, it certainly shows. You're likely to feel like you're on cloud nine this month, and you might even feel inspired to take your relationship to the next level by the end of the month.
Libra
Life is all about balance for Librans, and early May demands a healthy dose of self-care to ensure you're feeling your absolute best. Let yourself bloom in late May, as at least one special someone is sure to notice.
Scorpio
There's never been a better time for Scorpios to mix work and pleasure. Don't be surprised if a professional relationship turns into something more or if your long-term love ends up being the perfect partner for a tough job.
Sagittarius
For Sagittarians, focusing on love isn't easy when distractions are present. Spend the early part of the month getting organized so you can give your new romantic interest or long-term partner your full attention by midmonth.
Capricorn
If early May is any indication, this is bound to be a passion-filled period for Capricorns. Talk with a love psychic for advice on keeping that loving feeling flowing all month long.
Aquarius
May is the ideal time to stop and smell the spring flowers, especially for Aquarians feeling like they're spread too thin. After recalibrating, you'll think much more clearly and be prepared to spark something exciting.
Pisces
The spring season may have gotten off to a slow start for Pisceans, but May has the potential to offer more than enough passion to make up for that. This could be a month for the record books, so be sure to enjoy every spark.
Need more love tips to make the most of May? Get an astrology reading online to discover what this month holds.
Share This Page
---
Leave A Comment
You must be logged in to leave a comment. click here to login
Comments