---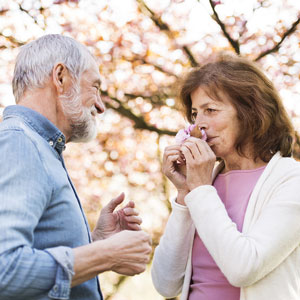 March marks the first day of spring, which means this month is ripe with new beginnings, especially when it comes to romance. Discover what March has in store for your love life and learn where to find the spark you're seeking.
Aries
Whether March arrives like a lion or a lamb, Arians can depend on getting what they seek. Early March may prove challenging, but a little communication midmonth means a romantically satisfying end of the month.
Taurus
After a slow start, Taureans' romantic drive is likely to kick into high gear by midmonth. Don't worry. There are plenty of romantic opportunities in March, and they aren't going anywhere without you.
Gemini
Early March is likely to prove promising to Geminis seeking a new spark. You'll see that following your heart pays off handsomely, as your newly kindled flame burns brightly toward the end of the month.
Cancer
Cancerians don't always embrace the twists and turns of romance with open arms, but your love is bound to grow stronger after a test or two. Steel yourself for a bit of a shaky month, and look forward to emerging head over heels in love.
Leo
Leos aren't shy about expressing themselves, as any experienced love psychic knows, and March is no time to hide romantic feelings. Let your love interest know exactly how you feel, and you might find your passion reciprocated.
Virgo
March may begin on a vexing note for Virgos, but turning your good vibes inward could have more of a positive effect than you could have imagined. Focus on self-care this month, and you'll be feeling the love in no time.
Libra
Love is certainly in the air for Libras this March, and you're likely to see romance everywhere you turn. Don't hesitate to immerse yourself in it, and let yourself enjoy that loving feeling.
Scorpio
Scorpios may find themselves facing tough decisions in the name of love in early March. Rather than avoiding potential pain, navigate it in a straightforward manner, and you'll find the pleasure you desire.
Sagittarius
Fresh beginnings abound for Sagittarians in early March, and you get to decide where you want to take them. Whether you turn over a new leaf in your relationship or start anew, the choice is yours.
Capricorn
Capricorns may not be focused on romance early in the month, but that could change quickly. By late March, get ready to step out into the sunshine and channel your energy into sparking new flames.
Aquarius
March may be an emotional roller coaster, but it's nothing that Aquarians can't handle. Pursue that romantic spark early in the month, and don't let the unknown deter you. You could find yourself in the midst of serious pleasure by late March.
Pisces
Has that long-term flame started to extinguish itself? Talk with a psychic adviser, re-evaluate what you want in romance and treat yourself to plenty of self-care as you carve out the path that feels right for you.
No matter what the stars have in store for you this month, there's plenty of love to look forward to. For even more insight into your love life this month, an online psychic reading can shed light on your true romantic potential.
Share This Page
---
Leave A Comment
You must be logged in to leave a comment. click here to login
Comments