---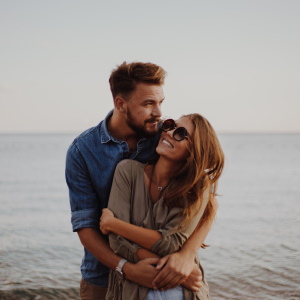 March 2020 offers ample opportunities for forward progress. Fresh opportunities will pop up as Venus enters Taurus on the 5th, and you may experience some brilliant ideas with Mercury direct in Aquarius on the 10th. The new moon in Pisces on the 24th creates the perfect circumstances for a bright new beginning. Consider a love tarot reading around this time for a peek at your path, and review the following horoscopes for some hints about what's ahead.
Aries
This month could bring big changes to your romantic situation. You may find yourself thinking about a past lover. Compelled to change your approach, you might find that the stars finally align for that relationship.
Taurus
Keep your eyes open as you're likely to find love in March. Expect friends to seek your advice on their romantic relationships as well. Your assistance now will be repaid in the future.
Gemini
Singles will find love this month, while those in a relationship may feel compelled to reevaluate mid-month. The new moon on the 24th will give you some clarity.
Cancer
You may feel some uncertainty in your love life this month. The key is talking it out. Back up to the beginning and get to know each other better to resolve this issue.
Leo
You will feel very introspective and thoughtful about your love life in March. Take your time to think things through and resist any temptation to make a snap decision.
Virgo
A romantic retreat awaits you mid-month. Though the full moon on the 9th will give you a boost of energy, make sure you don't use it up too quickly.
Libra
You will soon start to see your partner in a new light. This may deepen your relationship, or it might reveal the need to move on. An old flame will present unexpected options in the middle of the month.
Scorpio
It's time to change up your routine this March. Don't settle for the same old situation if your heart is calling for more. Find new ways to relate to your partner and expand your relationship.
Sagittarius
You may face some challenges in your romantic life this month, but things will resolve themselves by the 20th. Plan a date night that Friday and enjoy the fresh honeymoon feeling in your relationship.
Capricorn
You'll notice your goals coming into focus this month. Don't compromise on what you want. Though romance won't take center stage in March, you're setting the scene for something amazing in the near future.
Aquarius
Take some time to spoil yourself around the middle of the month — you've earned it. Though your love life may stay in the background, you'll find plenty of opportunities to pamper yourself.
Pisces
Your charm, productivity, and success will shine in March, making you especially attractive. You'll find an unexpected opportunity after the 20th.
Want to learn more? Speak with an astrology psychic for personalized insights on your zodiac sign.
Share This Page
---
Leave A Comment
You must be logged in to leave a comment. click here to login
Comments