Jupiter into Libra - Discover what Good Luck Lies Ahead by Psychic Suzi
Published Date 9/11/2016
Category: Astrology
---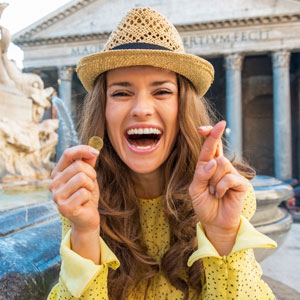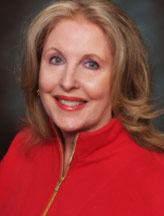 Get a Reading with Suzi x8046
Jupiter, the wonderful planet of protection, luck and expansion, moved into the air sign of Libra on September 9th, 2016 and will stay that way all the way until October 11th, 2017. The big winner is Libra but all air signs will shine this year. The fire signs will discover opportunities that help them reach for the stars. The earth and water signs will grow by stepping outside the box and will be delighted with the unexpected positive results.

Look up your sun sign and rising sign (by the minute of your birth) and discover what this lucky year ahead has in store for you.
EARTH SIGNS: VIRGO – CAPRICORN - TAURUS
VIRGO: Start making plans to manifest your dreams and get the road map going. Watch for doors to open through a generous gift that will boost your self-esteem and increase your personal resources to make things happen for you. Go for it!

CAPRICORN: Your career status takes a jump this year. People see and hear you allowing you to expand your area of skills. Knowledge comes through surprise encounters that open you to a whole new world.

TAURUS: Improved health through a body/mind/spirit connection will shine in your life as you gain personal power. Your quality of life blooms. A pet could bring a warm loving companionship to your daily life.
AIR SIGNS: LIBRA – AQUARIUS - GEMINI
LIBRA: Important partnerships are formed this year through amazing luck. This life enhancing energy helps you grow and produce a creative flair from deep inside you. You come to the attention of important people who have the power to move your life in a new direction. Enjoy the journey!

AQUARIUS: You are a seeker this year with magical shoes on your feet. Travel will call you to faraway places and you will see life from a new perspective. Recharge your goals you are about to get projects off the ground with surprising, exciting results.

GEMINI: The butterfly is about to come out of the cocoon this year. Market yourself with confidence and enjoy the freedom it will bring you. The new you is courageous, creative and constant. Take a gamble… it will pay off!
WATER SIGNS: SCORPIO – PISCES - CANCER

SCORPIO: Your personal GPS lights up dreams, hunches and deep feelings of inspiration. Expect amazing results when you follow your intuition. What goes on behind the scenes will be very important to you this year as you will reveal all to your public in your next birthday cycle.

PISCES: Kind souls extend helping hands, opening doors for you at this turning point in your life. The resources of others will benefit you and may include the granting of loans, a small windfall or a raise. This will help push your money concerns to the rear view mirror.

CANCER: Your home is about to expand in a wonderful way. Either a purchase, a roommate or a baby will bring a smile to your heart. Worried about the money issues? Don't be! Know that your angels will help out by pushing money your way. It all ends well!
FIRE SIGNS: SAGITTARIUS – ARIES - LEO

SAGITTARIUS: Surprise twists and turns triggered by events beyond your control will release you from recent frustrations. And it's just in time because a better job or small money gift will cover those obligations. You will have the freedom to move forward and it's all good!

ARIES: Dreaming about your own business has turned the corner to actually creating your own business. Timing is everything as you cross a bridge to your new path. You are the shooting star this year and you are ready. You know what you need to do, trust it and it is so!

LEO: Family from siblings, cousins, aunts and uncles will play important parts in your life this year. Change is blowing your way from residence to perhaps a new car. Trips, though short, this year hold surprises and fated moments that can inspire you. Start a journal this year and you will be surprised how far you travel in your thoughts and personal growth.
Share This Page
---
Leave A Comment
You must be logged in to leave a comment. click here to login
Comments