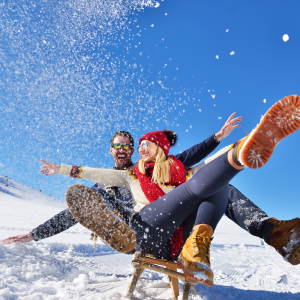 As the sun illuminates Capricorn at the beginning of the month, most signs can expect to feel a particularly amorous charge in their interactions. This will even out as Jupiter, Saturn, and the sun all move into Aquarius after the 9th. This is a low-key month for love, but smooth, steady sailing is what many need in the aftermath of the hectic holiday season.
Read on for more personalized insights that will give you an idea of what to expect in your love life going into the first month of 2021.
Aries
January presents the perfect opportunity to step back from the limelight and thoughtfully consider your relationships. Take the alone time that you're craving now and your love life will be stronger for it.
Taurus
Your libido may rule your actions at the beginning of the month. After the 9th, Venus in Capricorn will put a greater focus on your emotional desires. 
Gemini
The full moon in Gemini on the 8th will put you in a festive mood, and beginning the 9th you'll have a distinctly seductive air around you that others will notice. Enjoy the attention as your partner or a potential partner is drawn closer to you.
Cancer
Cancer is bound to feel generous with love this month, and that could lead in intriguing directions. See where this takes you, and you could spark some particularly hot flames this January.
Leo
You may have an opportunity to deepen your relationship this month. Stay open in your communications, especially from the 10th to the 31st.
Virgo
You will find it easy to stay positive and enjoy optimistic energies this month. Love comes easily right now, and your relationship will stay strong.
Libra
Libras do exceptionally well in strong partnerships and are not given to the single life. You may face some compromises this month, but they will leave you the better for having made them.
Scorpio
Be prepared for an unexpected adventure this month! Take the opportunity to mix with new social groups. You are likely to meet someone very special.
Sagittarius
You will have a victorious month in love this January. Relationships will deepen significantly, and those who are single may find their soul mate.
Capricorn
If you're single, now is the time to enjoy it and focus on your personal hobbies rather than on love. Those in a relationship shouldn't make any big moves toward taking things to the next level this month. Enjoy where you are.
Aquarius
You'll enjoy a calm period in your relationships through January. Singles may reconnect with someone special from the past. It's best to take things slow right now.
Pisces
Make time for leisure, family, and love this month. Make sure you're giving your partner enough attention if you're in a relationship. If you're looking for love, the stars are best aligned for slow but steady progress.
For more insights into your personal horoscope, consider an astrology reading with advice tailored to your specific chart.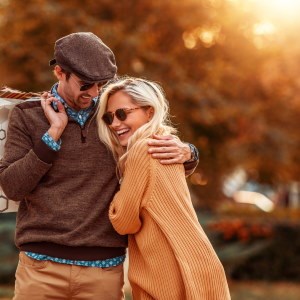 Astrology
October 2021 Love Tips For Every Zodiac Sign
Check your love horoscope for October and find out what the stars have in store.
Share This Page
---
Leave A Comment
You must be logged in to leave a comment. click here to login
Comments