Happy Birthday Sagittarius - Your Stardust for 2019 to 2020 by Psychic Suzi
Published Date 11/23/2019
Category: Astrology
---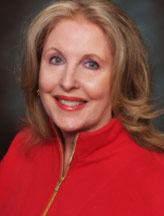 Get a Reading with Suzi x8046
The Sun enters Sagittarius on 11/22/2019. Sagittarius brings into our lives the soul of the seeker, on a quest for knowledge, spiritual growth and a passion for travel. They see the world as one big village to learn and grow from. Their natural gifts are their inspiration and humor.

This year unexpected, but exciting, changes tied to your 9-5 work could suddenly elevate you into a dream position.
MONEY and CAREER
Expect musical chairs at work this year, in other words the hand of fate is moving people around creating a new direction for your career. If things happen suddenly don't worry as all the pieces will land perfectly for you. In spring 2020, watch your bank account jump along with your confidence.
Lucky Money Dates: 11/27/2019 - 12/21/2019 and 8/8/2020 - 9/8/2020
LOVE and ROMANCE
It's a funny thing about love and romance as they have a mind of their own but this year all you have to do is BELIEVE! A soul mate could appear over summer 2020 as water and sunshine bring sparkle into your heart. Someone with dark eyes and hair and the letters R and D show they are closer than you think. Enjoy!
Lucky Love Dates: 2/8/2020 - 3/4/2020 and (special extended cycle) 4/5/2020 - 8/7/2020
HOME and FAMILY
To move or stay… that is the question. This year may have more questions than answers about where home should be. Let your dreams guide you, make a list. Things are still shifting until late 2020. Events will come to pass then that will clear up what's next and bring a smile to your face.
SPECIAL BLESSINGS
Angel wings will protect and grow your personal resources from talents to increasing your income and expanding your confidence.
Share This Page
---
Leave A Comment
You must be logged in to leave a comment. click here to login
Comments