Full Moon Total Lunar Eclipse in Libra by Psychic Arthur
Published Date 4/4/2015
Category: Astrology
---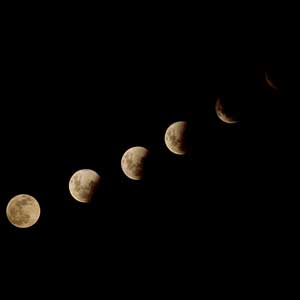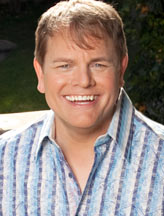 by Arthur x8237
Even though the Full Moon Total Lunar Eclipse in Libra on April 4, 2015 will be shortest total lunar eclipse of the 21st century – lasting less than five minutes – it is still a very powerful one!

Lunar eclipses occur when the shadow of the Earth block's the Sun's light, which normally reflects off the Moon. A total lunar eclipse is when the shadow of the Earth completely blankets the moon in darkness.

Feeling the Effects of an Eclipse
Astrologically speaking, the general effects of eclipses are often experienced as "wild cards," when there's usually some sort of dramatic shift in energy with unexpected surprises. Eclipses can shut down certain aspects of our lives to make room for something else to come forward. Plus, the effects of an eclipse don't simply occur over a few days, but can last for many months.

Shortly before a lunar eclipse occurs, many people feel a little frazzled, jumpy, overwhelmed and/or a bit anxious. So, if that's how you've been feeling lately, this could the explanation. Remember, lunar eclipses are potent full moons that are potential "game changers" that are meant to correct bad choices and get us back on the right path.

A Time for New Beginnings
This eclipse, which falls in 15º Libra, has energy that indicates new beginnings or re-birth – especially when it comes to relationships, partnerships and friendships. The Full Pink Moon, as it's referred to by Native Americans, also points to an emotional need for peace, harmony and cooperation when it comes to dealing with your relationships, partnerships and friendships.

If you've been biting your tongue or pulling back and putting feelings on hold, don't be surprised when they just might come to the surface over the next couple of weeks. It's how you deal with them, while being true to yourself that will allow you to change any destructive emotional patterns, which includes toxic relationships or addictions.

Basically, you wouldn't go to Pep Boys to do your grocery shopping cause you're not gonna get what you want. The same rings true with relationships, friendships and partnerships. If you are not getting what you want, the energies of the eclipse and full moon will give you the clarity to see it's time to go shopping where you'll get what you want and deserve.

Also, since the energy over the next six months is about transformation and change, think of the expression "out with the old and in with the new." This is the time to basically re-invent yourself from the ground up! And don't be surprised when you feel "more connected" to your higher self as well as a new sense of psychic awareness, intuition and spiritual awakenings, which is due to the energy flux.

Eclipses… Changing Lives for the Better!
The bottom line, everything happens for a reason and eclipses are intended to change our lives for the better. Take this time of confusion and/or clarity as a positive sign, since whatever changes (big or small) that may come your way, it's meant to be.

Does the eclipse energy have you feeling a bit off kilter regarding relationships, partnerships or friendships? Wondering how to take advantage of the transformational energies to re-invent yourself? Give me a call!

Psychic Arthur
x 8237
Share This Page
---
Leave A Comment
You must be logged in to leave a comment. click here to login
Comments