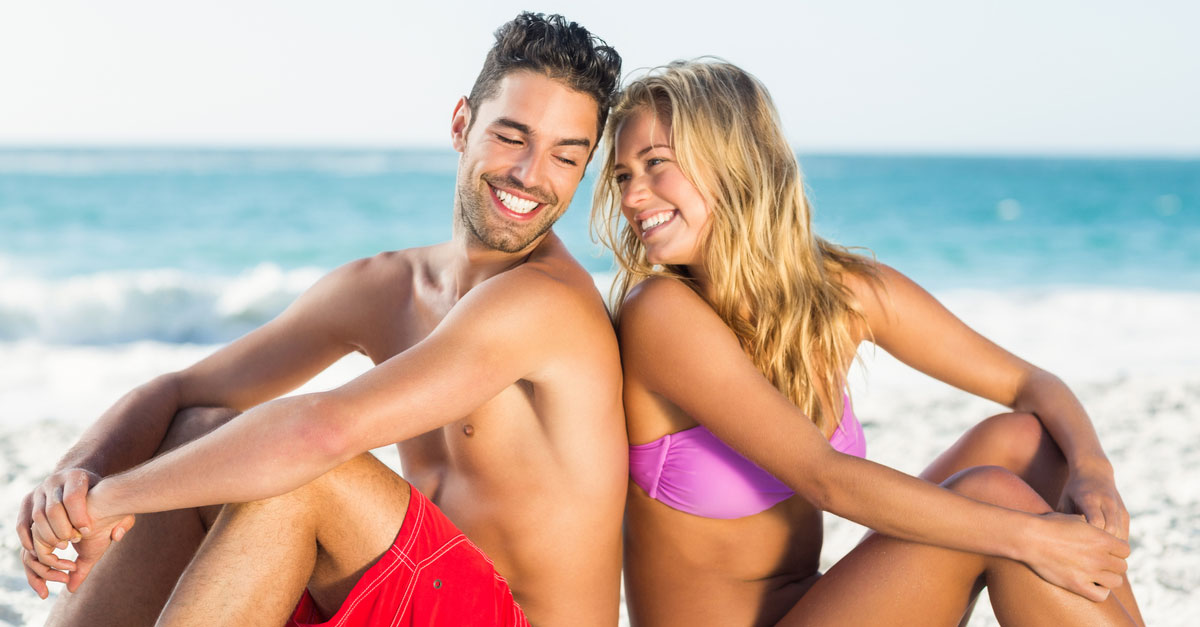 August brings the invigorating energy of the Sun in Leo, creating a period of confidence, self-expression, and a need to share time with others. It is an exciting time to enjoy yourself and focus on personal goals while still enjoying the company of those you love. Sun in Leo creates an opportunity to practice activities that focus on self-care which includes doing things that restore us and bring us back to a place of balance and joy.

August 2022 Monthly Astrological Forecast
The positions of the planets play an important role this month, so let's start by taking a deeper dive into the various transits and what you can expect as a result.
Personal Planetary Transits for Sun Signs, Moon, Mercury, Venus, and Mars
Sun in Leo (July 22, 2022 - August 21, 2022)
August's first week begins with the Sun, Mercury, and Venus in Leo, creating intense and focused energy on one's pleasures and passions. Of course, other aspects will influence the transits, amplifying and reducing planetary influences. Pluto opposition Venus indicates we need to look before we leap. Avoid signing essential papers or making major deals since ideological vibrations reduce practicality, increasing the chances of overlooking vital details. It is like signing important documents during a festive party, where you are tipsy and not functioning with your most logical senses. Consider the beginning of August a week to enjoy and relax, rather than make life-changing decisions.
Sun in Virgo (August 22, 2022 - September 22, 2022)
Around the third week of August, we move to the Sun in Virgo, making us more practical and less focused on self-indulgence. As the Sun enters Virgo, it allows us to transition back to daily routines, such as returning to work or school after a summer break. It is an excellent time to get things done and create good habits for achieving specific goals. You can think of the transits associated with Sun in Leo as the period to dream big and Sun in Virgo as the big organizer that creates all the necessary steps for making dreams come true.
Mercury in Leo (July 20, 2022 - August 5, 2022)
Mercury in Leo is colorful and courageous, not afraid to express itself or ask for what it needs. Ideas run big and bright during Mercury in Leo. A lot of energy in self-expression and creative brainstorming are abundant. Enjoy tremendous power for stirring the creative flow and thinking outside the box.
Mercury in Virgo (August 5, 2022 - August 27, 2022)
Mercury, the natural ruler of Virgo, creates an energy that is practical and quite logical. Things are expressed with intention and purpose, and words are not wasted on nonsense. Mercury tends to be focused on analyzing situations rather than making abrupt assumptions or careless comments.
The cycle of Mercury in Leo ends on the second week of August opens the path for Mercury in Virgo, bringing concrete and thoughtfulness in our ways of communication. Our actions are not focused only on what we need but on the bigger picture. During this cycle, your mind will be focused on getting things done and not wasting valuable time.
Mercury in Libra Direct (August 27, 2022 - September 9, 2022)
During this period, you will be pretty mindful of how you word things and are prone to self-censoring to avoid conflicts. There is a tendency to think before expressing yourself, leading to overthinking and hesitation. However, for the most part, you manage well during this cycle.
Venus in Cancer (July 20, 2022 - August 11, 2022)
While Venus is in Cancer, emotional vulnerability creates a need for nurturing and protecting oneself and those we care about. The empathetic channels are open, making it difficult to distinguish between our feelings and those around us. We become a human antenna noticing all types of emotional channels; as a result, we are pruned to moodiness and becoming overly sensitive. However, our emotional vulnerability allows us to understand how others feel, making us compassionate and supportive of those around us. Relationships benefit from our abilities to understand and empathetically relate, making us valuable allies.
Venus in Leo (August 12, 2022 - September 5, 2022)
Venus in Leo is quite expressive and demonstrative. There is a tendency to do things big, from expressing to receiving love. When Venus is in Leo, she becomes an enchantress and adoring, demanding, and unforgiving if ignored. The often-demanding energy of Venus in Leo can create unrealistic romantic expectations that can be difficult to maintain, which can often be experienced as self-centered and temperamental. There is a tendency to experience jealousy and possessiveness during this cycle. In August, Venus in Leo opposes Saturn in Aquarius, creating a conflict between the mind and heart, making individuals question their relationships and keep them from enjoying themselves thoroughly.
Mars Transits
Mars will be occupying two signs in August: Taurus and Gemini. In August, Mars will leave the sign Taurus on the 20th and enter Gemini until 2023. During this cycle, Mars will enter into retrograde on October 30, 2022, and stay until January 12, 2023.
Mars in Taurus (July 7, 2022 - August 20, 2022)
The energy in Mars is stable and steady in Taurus, but individuals do feel more robust and physically a bit more uncompromising than average. Mars is a planet that represents physical energy, vitality, how we handle our reality, and how we conduct ourselves during conflict. Mars in Taurus is not forceful, but it is not necessarily easy or passive. It is a transit that can remain stuck on old patterns and ideas that can sometimes be difficult to understand or manage. We may struggle to engage in cooperative ventures during this period and get things going. Things take a bit longer, mainly because decisions are made thoroughly, and all aspects are considered before jumping into situations.
Mars in Gemini (August 20, 2022 - March 26, 2023)
Mars in Gemini can be distracting since it fluctuates and does not necessarily remain consistent. The energy is dynamic, packed with energy, but poorly focused, and often appears to go spontaneously into many directions at once. Mars is not necessarily explosive as an air sign like Gemini, but still forceful and temperamental. Mars enhances the mercurial qualities that can produce negative and positive forces in the sign Gemini, which Mercury rules. On the negative, words become weaponized and used to cut down others, leading to intense disagreements and emotional scars. On a positive note, this transit amplifies our wit and ability to express ourselves with passion and brilliant humor. It is an excellent period for writers, songwriters, or anyone looking to express themselves to the fullest.
Mars Retrograde (October 20, 2022 – January 12, 2023)
During the Mars retrograde period, the energy will be unstable, even aggressive, and impulsive at times. Individuals may find themselves saying things they may regret and getting into arguments over minor issues. It is important to practice mindfulness and silence when necessary.
Full Moon Aspects in August 2022
Full Sturgeon Moon in Aquarius - August 11, 2022
During the time of the Full Sturgeon Moon in Aquarius, use the time to have fun and enjoy yourself without worrying about the opinions of others. Take some time to recharge and complete some personal projects. The Moon in Aquarius will oppose the Sun in Leo, creating some challenges for individuals born under Leo, Scorpio, Taurus, and Aquarius, which means others will produce unrealistic demands that can increase stress levels and lead to some distress.
Planetary Transits of the Outer Planets. (Jupiter, Saturn, Uranus, Neptune, Pluto)
Jupiter in Aries
Jupiter will be in Aries from May 12, 2022, until May 17, 2023. The sun in Leo creates a trine to Jupiter in Aries as a reasonably lucky cycle, even when things may not be the most perfect. The transit establishes a sense of hope, even during challenging and stressful cycles. We try to find joy during this period, even in the little things. When the Sun enters Virgo on August 21st, it creates a quincunx to Jupiter in Aries; it brings balance and restores some sense of control, even after rough patches. During this cycle, we find hope and the ability to move forward, even in the most challenging periods.
Saturn in Aquarius
Saturn in Aquarius began on December 18, 2020, and lasts until March 8, 2023. As the month of August begins with aspects of Saturn in Aquarius opposite to the Sun in Leo, this creates a propensity for self-doubt and making us hesitate in making decisions. There is a tendency to overthink and overanalyze situations before taking actions, which can be both detrimental and appropriate, depending on the circumstances. On August 21st, Saturn in Aquarius will quincunx Sun in Virgo, which will help smooth out some of the issues that may have been stirred up at the beginning of August. There is still some imbalance in the area of relationships, especially romantic types; however, there is a need to maintain balance and control, which helps regulate the emotional states.
Uranus in Taurus
Uranus in Taurus happens between May 15, 2018, through April 27, 2026. On August 24, 2022, we will see Uranus going retrograde for the second time this year and it will remain there until January 1, 2023, lasting a total of 5 months. During this retrograde, we encounter tough choices that impact our overall well-being. Decisions we have been delaying or avoiding will confront our reality. Behavior patterns, relationships, or work situations are toxic or simply no longer serving us; we will have to make alterations or face the chaos. The key for this transit is to avoid making decisions out of fear and instead focus on overall balance and harmony, which will allow you to make the wisest decision for yourself.
Neptune in Pisces
Neptune in Pisces began on February 3, 2012, and lasts until March 30, 2025. The transits of this period bring hidden things to the surface, which can be alarming for some. Neptune in Pisces forms a quincunx to Sun in Leo, which amplifies a need to be of service and self-sacrifice, to the point of impacting one's energy and health. As the Sun moves into Virgo on August 21st, Neptune in Pisces will form an opposition, which will bring us to a place of internal struggle. Since we lost sight of ourselves during Sun in Leo, we now find ourselves needing to scale back and focus on our well-being. We are challenged to admit we need to manage our affairs and face the things we often avoid. Keep in mind, when we do service for others, we often avoid our pain by hiding behind the pain of others. This time, we cannot hide and are forced to handle our personal demons.
Pluto in Capricorn
Finally, Pluto in Capricorn continues its crawl along from November 27, 2008, until January 14, 2024. While the Sun is in Leo, creating a quincunx to Pluto in Capricorn can create an unyielding need to control and oversee all aspects that keep from personal progress. There is an impulsive need to overindulge personal improvements during this period, even when not necessary; for example, you may be prone to getting surgery to improve an already perfect nose or lose more weight than needed. It is a period of self-awareness, which borders on self-criticism that creates a need to enhance or modify self-perceived imperfections. On August 21st, Pluto in Capricorn transits into Sun in Virgo, which creates a trine, bringing things into balance and stability. During this period, there is a tendency to be more practical and less inclined to take a foolish risk; however, self-care and improvement in areas pertaining to health and health matters are still important, but they are handled realistically and with balance.
Significant Aspects of Personal Planets
Mercury in Virgo opposition to Neptune in Pisces occurs from August 5, 2022 - August 27,2022. These aspects can create a period of distraction, making you slightly absent-minded and forgetful, and even indecisive or unsure when it comes to taking actions.
Pluto in Capricorn opposition to Venus in Cancer takes place July 20, 2022 - August 12, 2022. During this period, if possible, avoid signing significant contracts concerning business deals, partnerships, or anything that locks you into a long-term commitment. Of course, one cannot avoid signing legal documents; however, just be aware that things may require updating and editing down the road, which means keeping copies of all documents for future references.
For all things astrology, check out our Psychic Source Astrology Guide. Learn even more about the planets and how they impact your life.

Love Tips for Every Zodiac Sign – August 2022
To help you make the most of the aspects of this month, here are some tips: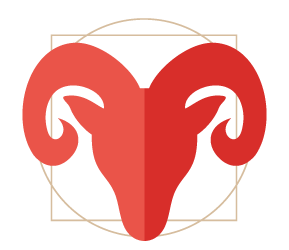 Aries (March 21 – April 20)
The aspects of the Sun in Leo create a balance of energy and peace during August. August will turn out to be a lucky month for you since Jupiter is in Aries, making an ideal trine with Sun in Leo. Consider the month's transit as a perfect time to get things done regarding personal matters around relationships and career enhancement. Though it may be vacation time for some of you, use this time to update your resume or focus on improving your career. It is also an excellent time to revive romantic and platonic relationships that your busy schedule may have slightly ignored.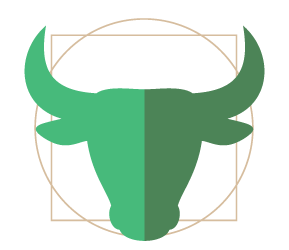 Taurus (April 21 – May 20)
The first part of August will be challenging since Sun in Leo will be squaring Uranus in Taurus. It is challenging for you to feel cooperative and agreeable with old standards. You will be inclined to stir the pot and pick arguments with individuals who go against your integrity. The second part of August brings Sun into Virgo, creating a trine to Taurus Sun, bringing a sense of validation and accomplishments with your efforts. Relationships seem to be stable and harmonious for you, especially as Mercury enters Virgo on August 27th.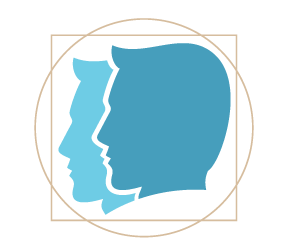 Gemini (May 21 – June 20)
August will be an ideal month for you to recharge and focus on getting things done, whether in your personal life or career. The transit of Mars in Gemini will give you the need for adventure and fun. You find yourself feeling social and quite attentive to those around you. Your romantic relationships will get extra attention since you will have tons of energy, especially around the full moon in Aquarius, which will trine Mars in Gemini. Enjoy this August, however, be mindful when it comes to flirting because it can create unnecessary friction in your relationships.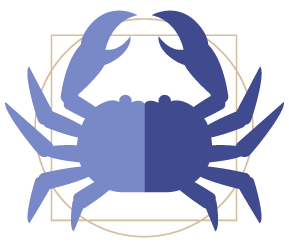 Cancer (June 21 – July 21)
August sparks loving vibrations for you since Venus in Cancer brings out the sensitive and cuddly side, giving your partner the benefit of attention and affection. When Venus moves into Leo, you will continue to express your romantic needs openly to your partner. This may be a decent period to start dating if you are single. You will find communicating with others quick easy throughout the month. However, when Mercury enters Libra on August 27th, creating a square to Sun in Cancer makes sharing with others a bit stressful since you will struggle to find the right balance between your feelings and thoughts.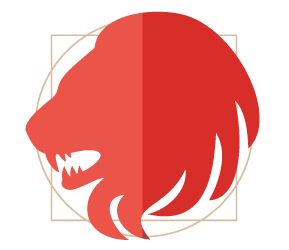 Leo (July 22 – August 21)
The first few weeks in August will make you feel on top of your game, meaning things will go your way on many levels. Mars in Gemini will form a sextile to Sun in Leo until August 20th, which will allow you the drive to get a lot of things accomplished. Venus in Leo conjunct Sun in Leo will increase your charm and vibrancy, making you feel unstoppable. Your relationships will get a lot of attention, and those around you will feel appreciated since your motivation to be engaging with others is increased during your current transits. However, during the Full Moon in Aquarius, you may find yourself feeling taxed and overwhelmed by the demands placed on you, so stop and rest. Interestingly enough, Saturn in Aquarius, in opposition to Sun in Leo, will force you to halt and take a break due to some limitations created by inner doubts and overthinking. Don't worry, taking a break is often better than one realizes, so do not stress out, things will work themselves out during this aspect.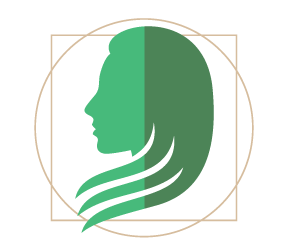 Virgo (August 22 – September 21)
The transits at the beginning of August, Mars in Taurus, Mercury in Virgo, and Venus in Cancer, will enable you to feel secure about your romantic and platonic relationships. You will be able to communicate your needs and feel a keen sense of balance and connection to others. The beginning of the month will be an ideal time to set wedding plans or fully commit to new relationships. However, as Mars enters Gemini on August 22nd, it will square the Sun in Virgo, making you feel less in control and a bit more frazzled than usual. Do not worry, you will find yourself slightly distracted, but you will manage if you take time to rest in order to recharge yourself.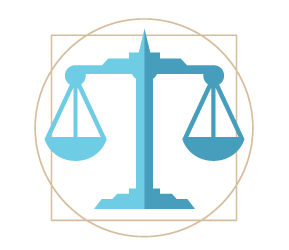 Libra (September 22 – October 21)
The beginning of August will be stressful with Venus in Cancer creating a square for Libra. There may be some periods of emotional vulnerability until Venus enters Leo on August 12th, forming a sextile that will allow you to have an enjoyable and romantic fun period. However, you may not have the energy to enjoy yourself as much as you like since Mars in Taurus squares Libra and Jupiter in Aries makes you a bit out of balance due to all types of demands made upon you. Though you may not have as much drive as you would like, things will remain fun, despite the chaotic energy created by demands.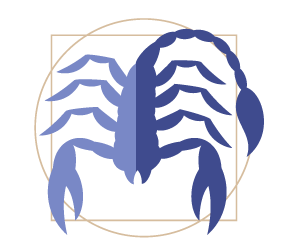 Scorpio (October 22 – November 21)
August can be rather challenging with Sun and Venus in Leo creating a square to Sun in Scorpio, and Mars in Taurus is in opposition. The combination of the square and opposition contributes to a temperamental state of mind, making it difficult to have a good relationship with others, especially since you refuse to compromise. The apex of your challenges takes place August 12th during the Full Moon in Aquarius, squaring to Sun in Scorpio. Keep in mind, though August presents some challenges, this does not necessarily mean it is a horrible month. Challenges motivate you to act and change things that no longer work; whether it's a job or relationship, you will seek ways to improve rather than remain stuck in limbo. As the Sun enters Virgo, many things will shift, allowing you to regain some control and feel less stressed by situations. Whatever conflicts you experience during the month's beginning will be to change and improve towards the end of August.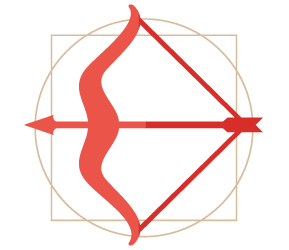 Sagittarius (November 22 – December 21)
As the Sun and Venus Are in Leo, which trines Sun in Sagittarius, you find yourself feeling positive and in the mood for romance. Whether you have a current partner or are looking to date, August aspects are in your favor. Take advantage of the beginning of the month to improve romantic connections and enjoy yourself. The Full Moon in Aquarius is conjunct Sun in Sagittarius, allowing for extra fun and lively evenings. However, things do slow down as Mars enters Gemini, which opposes your Sun. Keep in mind, you may find yourself extremely busy and all over the place, which means your hectic schedule may impact your relationships. Mercury in Virgo creates a square to you, Sun, which means you may struggle to communicate with others in a timely fashion, primarily because of oversight due to being super busy. Pace yourself and let others know when you can't make it to avoid misunderstandings.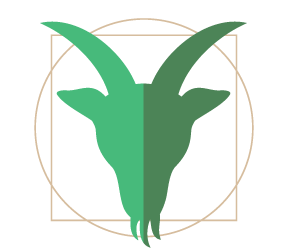 Capricorn (December 22 – January 19)
At the beginning of August, Venus in Cancer will oppose Capricorn; however, these aspects will create minor concerns, considering the remainder of the month will be relatively stable and pleasurable. Things will gain positive momentum with the Sun entering Virgo and Mars in Taurus, allowing you to feel optimistic about the future in terms of your work and relationships. Though things may not be moving at the speed of light, they are still propelling forward and allowing you to enjoy yourself. Of course, with Jupiter in Aries forming a square to Sun in Capricorn, you may find you have to sort through things and select what is most important for your overall well-being, rather than indulging mindlessly to get things done.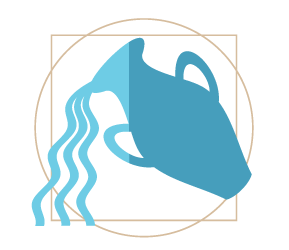 Aquarius (January 20 – February 18)
In the early part of August, the Sun, Venus, and Mercury will be in Leo, creating opposition to Sun in Aquarius. But don't fret, since you will be pretty aware of your feelings and thoughts, which allows you to manage situations regardless of how stressed you may feel. In addition to the aspects of Leo, Mars will be in Taurus and Uranus, which creates a square to Sun in Aquarius, which means regardless of what you encounter, you will stick to your guns and refuse to compromise. Saturn is also in Aquarius, and on August 12, the full Moon is in Aquarius. This combination of the aspects means you will evaluate your role concerning others as a whole, specifically how they impact your life. No one will get in the way of your progress or needs. You may find yourself wanting to change your work status or change the dynamics of relationships, whether they are romantic or platonic. You will use this period to improve the quality of your life but be aware that romantic relationships may be impacted due to your progress.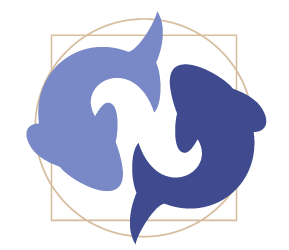 Pisces (February 19 – March 21)
With the Sun, Venus, and Mercury in Leo, the beginning of August brings a quality of playfulness and excitement for you. There is a powerful desire to catch up with old friends and socialize more than usual. In addition, both romantic and platonic relationships improve due to your efforts to engage. You find yourself wanting to be around like-minded people who are engaging and supportive. There is a need not just around people but to express yourself, which will increase your creativity on various levels. Do not be surprised by the urge to write or engage in artistic pursuits. Of course, as of August 22nd, the Sun enters Virgo, which will impact your energy and social engagement. Sun in Virgo is in opposition to Sun in Pisces, which forces the outgoing nature of Pisces to slow down a bit and be mindful of overdoing it. In many ways slowing down becomes a blessing since it helps you recharge and evaluate situations. However, others may not understand your sudden need to retrieve into reparative solitude and may take it personally.
Monthly Love Tips Provided by Psychic Minerva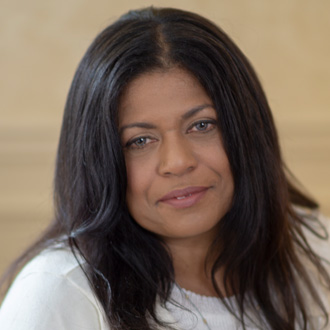 Get a Reading with Minerva x3180
About the Author
Minerva is a skilled Psychic, Tarot reader, Intuitive Coach, Interfaith Minister, and Reiki Master with a Degree in Psychology. She has more than 35 years of working as an intuitive coach and a psychic reader. Minerva, a Native New Yorker who enjoyed a career as a therapist and metaphysical teacher for over 30, has retired and is now devoted to doing psychic readings and writing. Minerva's intuitive skills and experience as a therapist provide her with a solid background for exploring various heart and soul topics with compassion and deep understanding.