---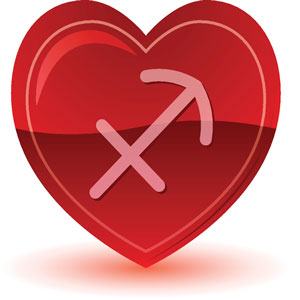 Born between November 22nd – December 21st, the Sagittarius lover is a free spirit at heart who is brave, philosophical and playful. The Sagittarius man/woman is open-minded and unafraid to try new things. You might just "get lucky" as this sign is known for being the luckiest in the zodiac world.

Get ready for a an exhilarating, roller-coaster ride of fun with a Sagittarius!

Love and Romance Characteristics:
•
This sign has a huge heart! They deeply care about taking care of others and often go out of their way to ensure the happiness and comfort for the ones they love.
•
Playing games, beating around the bush and dishonesty is NOT their forte. Expect a straight shooter who won't leave you hanging or wondering where you stand in the relationship.
•
Very open-minded and supportive of their partners ideologies.

Personality Traits
•
Loves the sense of freedom and independence. Since this sign craves change, they thrive off trying new things and spontaneity.
•
Often nomadic and fast paced- enjoys moving from place to place.
•
Philosophical at nature, loves meeting new people. This sign can strike up an intelligent conversation with just about anyone they meet.
•
Given their nonchalant personality traits- this sign can sometimes have poor money management skills.

Favorite Dates
•
Anything that involves travel. Spontaneous weekend getaways are always welcomed.
•
Physical and outdoor activities such as hiking, exercise and sports.
•
Like to gamble? Hit up a casino or enjoy an evening of horse racing.

Quotes Sagittarius Live By
•
"The best things happen unexpectedly."
•
"Stop being afraid of what could go wrong, and start being excited of what could go right."
•
"I love straightforward people. The lack of drama makes life so much easier."

Zodiac Love Matches:

Aries- What a wonderful love match this would be indeed! Not only do these signs have a ton in common, they both take on life at a similar pace. Personality traits align beautifully with a shared passion for spontaneity and adventure – how fun! The connection of these two fire signs guarantees a sex life that will never get dull. The potential for a soulmate relationship is very strong.
Libra-
Fun, charismatic and outgoing… sounds like a good time, right? When connected these two signs have incredible chemistry. This match understands one another on a deeper level and will often fall in love very quickly. There is a natural flow of kinetic energy between the two as the Sagittarius may feel that they are running the show but really, the Libra is the one steering behind the scenes.
What do you think about dating a
Sagittarius?
Does this zodiac sign seem like a match made in heaven? Get out there and have some fun and make sure you get an Astrology
Love Reading
to find out if he or she is the one.
Share This Page
---
Leave A Comment
You must be logged in to leave a comment. click here to login
Comments