A Longer Astrology Psychic Reading is Worth the Investment by Psychic Kat
Published Date 1/21/2013
Category: Astrology
---
I would like to address the use of Astrology during readings. Everyone has a different level of knowledge about the stars. Sometimes a caller will rattle off key details about their chart and the next caller will say, "I was born in June, what sign is that?"
Unless you have purchased a lot of minutes, it's safe to say I would not have time to chart you. So often people get angry if I ask what sign they are. They will tell me they can find that information themselves. If you have ever taken a good look at an astrological wheel, you would realize your sun sign alone is not much help, but it is a starting point.


I realize your burning questions are your top reason for calling. There is no correct way to read a person. We all come in different strengths, abilities and talents. You can't really compare psychics, but rather find one that suits your preference and needs. What you need is someone with whom you can build a rapport.


When I ask for your sign it opens the first window for me. If you tell me you are an Aries and my cards show me the card for Taurus, a 2nd window opens. My guides have let me know which two signs are a strong influence. Within a few minutes my layouts are cohesive, my guides are chattering away and I'm getting a sense not only of you, but what your real issues are. Often the question asked is secondary to the real root of your problem.


Sometimes people that watch psychics on TV have high expectations when they call. While there are many amazing people to watch, please remember you are only seeing their hits… not their misses.


If you call us with 5 minutes and 7 questions, also remember the nature of our work. Be realistic about the outcome of that call. At best you could get a couple yes or no answers.

Most people who call are frustrated, hurting or disappointed about something in their lives. Believe me when I tell you that we all want to help you to the best of our ability. If you are a first time caller and we could not change your life in 10 minutes, please don't leave hostile feedback. It hurts you more than it will hurt us. The first step in solving your problems is understanding energy. We also are not judging you, it is not helpful. Hiding behind excuses and blaming the world will not make you happier.
We do not discuss health, pregnancy or death timelines. Psychic spying makes me cringe as well. For example… "How good is the sex between my ex and his new girlfriend?" I will give you a vague answer. Is that really our business? Let's focus on you!


I hope this has given you a better understanding of the Caller/Reader relationship. I love turning on lights for people. The Universe and its possibilities are fascinating and you are a part of that incredible dynamic!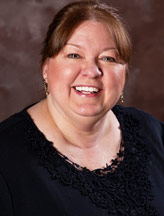 by Kat x8080
Share This Page
---
Leave A Comment
You must be logged in to leave a comment. click here to login
Comments