2020 Year of the Metal Rat Chinese Zodiac Forecasts by Psychic Arthur
Published Date 1/24/2020
Category: Astrology
---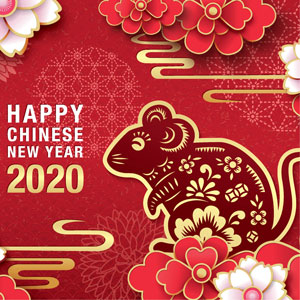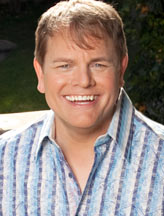 Get a Reading with Arthur x8237
If you missed the first installment of Psychic Arthur's look at 2020's Year of the Rat or need to figure out your own Chinese Zodiac sign based on the year you were born, links are provided at the end of the article.

Happy New Year!!!

According to the Chinese Lunar Calendar, The Year of the Metal Rat runs from January 25, 2020 through February 11, 2021. So, what does this New Year have in store for you?
Here Are Your 2020 Year of The Rat Forecasts:
Rat: Let's face it, this is your year! Yes, luck is coming your way when it comes to good fortune, wealth, and career. You may even want to go after some qualification exams to get the certificates that earn you a big promotion. Being a team player is also going to go a long way in all aspects of your life. While there may be a tendency to spend what you earn, sticking to a budget will keep your wallet fat for years to come. When it comes to love, family members may want to play matchmaker – let them, it will lead to success! To keep the flames of romance going for those in relationships, romantic getaways will do the trick. However, try not to drink too much, watch your diet and get the routine medical check-ups you usually ignore.
Lucky Numbers: 2, 3. Lucky Colors: Gold, Blue, Green.

Ox: This year is about making things happen. People born in the year of Ox will have a prosperous year when it comes to money and good fortune – earning a lot of money from work and investments compared to the last three years. Also, don't be afraid to ask for help. The right people are waiting in the wings ready to lend a hand. Looking for Love? As long as you are sincere and don't play any games, this is a good year to meet "the one" at a social occasion and start a relationship. Healthwise, there may be some minor health issues that can easily be treated.
Lucky Numbers: 1, 9. Lucky Colors: Red, Blue, Purple.

Tiger: This is the year to consider expanding and growing your business networks, while staying away from all the corporate drama as much as possible. Don't be surprised when you find yourself in the right place at the right time – especially with the right people show up to help you move forward. While your financial situation improves, remember the saying: "Easy come, easy go." This is a year to save. Sticking to a healthy regime this year keeps you out of the doctor's office.
Lucky Numbers: 1, 3, 4. Lucky Colors: Grey, Blue, White, Orange.


Rabbit: If you ever wanted to start your own business – this is your year! The stars are aligned in your favor, as long as you are realistic and stay away from any high-risk, get rich quick schemes. If something sounds too good to be true – it is! (It's a scam, so scram.) Remember to return favors in both business and in your person life. If you are single, this is NOT the time to play wallflower, but get out there and mingle. However, make sure you don't burn the candle at both ends, reserve some time for a healthy fitness routine.
Lucky Numbers: 3, 4, 9. Lucky Colors: Red, Blue, Pink, Purple.

Dragon: Compared with 2019, this will be a year full of inspiration and new ideas, which can also lead to reaching goals and opportunities you thought were out of reach! Your work performance will be on the rise. However, as you start to climb the ladder, be careful to avoid the backstabbers and gossip mongers. Don't overextend yourself physically, while a good diet can help keep away stomach problems. At the same time, watch out for unexpected injuries.
Lucky Numbers: 1, 6, 7. Lucky Colors: Gold, Silver.


Snake: While this will be a year of reflection and staying focused, career and business opportunities show up allowing you to finally gain wealth and spend some money, compared to other years. Also, now is not the time for false modesty and shyness since they will be seen as a weakness – blow your own horn and be proud of your accomplishments. Tensions my rise in your personal relationships – so it's best to remember: Would you rather be happy, or right? (The answer is happy). Now is not the time to ignore any minor health issues.
Lucky Numbers: 2, 8, 9. Lucky Colors: Red, Light Yellow, Black.

Horse: The one thing you'll need to focus on this year is your money and watch your spending. Yes, there is a difference between a want and a need, so watch the budget. If you ever thought about seeking the advice of a financial planner, now is the time! While you may feel others are stealing the spotlight away from you and may want to say something about it, let them have it. Being humble will serve you better and get the attention you deserve. If you are in a relationship, remember that the struggles will make the two of you grow stronger in the long run. If you are single, it's time to find a new social circle. To stay "stress free" you may want to consider a mini-day-vacation (in your budget).
Lucky Numbers: 2, 3, 7. Lucky Colors: Brown, Yellow, Purple.

Sheep/Goat: This is the year you start seeing solutions to problems that have been haunting you for the last couple of years – without even trying! Follow your gut and you will not go wrong – especially when it comes to financial opportunities, which look great as long as you keep a positive attitude. In fact, you will be able to finally break through some of the mental barriers that have been holding you back from obtaining your goals and dreams! Love will be in the air, so plan those romantic moments with your loved one or person of interest. When it comes to your diet, don't be a Billy Goat and plan more home cooked meals.
Lucky Numbers: 3, 4, 9. Lucky Colors: Green, Red, Purple.

Monkey: This is the year to stop going through life in autopilot. Now is NOT the time to approach life as "business as usual." It's time to review all the things you've been ignoring (sweeping under the carpet) and take them on. You will be surprised once you start, how determined you can be in all aspects of your life. You will also find whatever you succeed in is thanks to others – so, thank them. At the same time, "pay it forward." Note: As you climb the ladder, thanks to promotions and opportunities, be mindful of who starts to cozy up to you – they may not have your best interests at heart. So, it's best to keep things to yourself.
Lucky Numbers: 1, 7, 8. Lucky Colors: White, Gold, Blue.


Rooster: This will be your year to turn lemons into lemonade, really! New friendships and business associates bring you opportunities that can lead to financial stability. (Now, there's something for a Rooster to crow about.) Also, when it comes to finances, it's time to diversify and think outside the box with the help of a professional/banker/accountant to increase your bank balance. While career opportunities will show up when needed, it doesn't hurt to be go out of your way to be nice to the people in your circles to keep those opportunities flowing. It will also be a good time to stop and smell the roses every once in a while, to keep you mentally and emotionally stable.
Lucky Numbers: 5, 7, 8. Lucky Colors: Gold, Brown, Brownish Yellow, Yellow.

Dog: What most people will see as problems, you will be seeing as new opportunities – especially in your career, where the "higher-ups" will have your back. It is best to avoid any high-risk investments and focus on simple ways of saving this year. A "Plan B" will also save you from any monetary loss. In relationships, the Dog may face miscommunication with their partner's intentions. It may be best to see what your partner does as opposed to what they say for some smooth sailing.
Lucky Numbers: 3, 4, 9. Lucky Colors: Green, Red, Purple.

Pig: This is the year to focus on planning and expanding your horizons – you may even want to consider taking some courses of some type just for fun. This will be a time of reflection on the past, as well as, manifesting what you want. While everyone faces life's "ups and downs," you may have a few more than other's this year, but a positive attitude will keep you feeling on top of the world. When it comes to love and relationships, this will be a very lucky time provided you keep things real.
Lucky Numbers: 2, 5, 8. Lucky Colors: Yellow, Grey, Brown, Gold.

If you'd like to explore your Chinese Zodiac sign in more detail, give me a call!

Arthur x8237
CLICK HERE to discover your Chinese Zodiac Sign and it's compatibility with others.
To learn more about what to expect living in the 2020 Year of the Rat, VISIT HERE.
Share This Page
---
Leave A Comment
You must be logged in to leave a comment. click here to login
Comments