Your Valentine's Day Romance Forecast by Psychic Suzi
Published Date 2/8/2015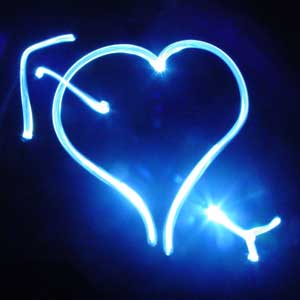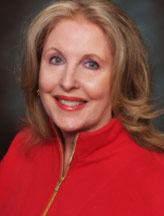 by Suzi x8046

It's February and once again hearts, flowers, love and romance are all in the air! It reminds us how important it is to say "I Love You" to all our dear ones on this heartfelt holiday of Valentine's Day.

Let's take a loving look at Cupid's stardust through your astrology sun sign and rising sign (by the minute of your birth).
WATER SIGNS - The Sentimental/Emotional Romantics:
•
PISCES:
Watch for kind words that could open your heart to someone who was misunderstood in the past. Romance is winking at you!
•
CANCER:
Romance could sneak up on you. A friendship could suddenly flip to hearts and flowers. A surprise may delight you.
•
SCORPIO:
Something has been brewing. A steady love mate is worth the courtship. Enjoy the walk in the moonlight on this night.
FIRE SIGNS- The Passionate/Spontaneous Romantics:
•
ARIES:
Put your best foot forward as a new encounter could jazz up your day. You're entering a new romantic adventure that will bring more sparkle into your life.
•
LEO:
A day of sweet surprises could change your perspective about your love life. Warm snuggles will make your heart smile.
•
SAGITTARIUS:
Someone steps out of the shadows. It's OK to start over and make this a golden day. Do something fun together.
EARTH SIGNS: The Sensual/Sweet Romantics:
•
TAURUS:
Valentine's Day brings sparkle and sizzle as you follow your heart. Be open to this super romantic day with emotional delight. Memories created will stay with you throughout the year.
•
VIRGO:
The day starts out quiet but no less romantic. Someone's kind words will let you know how special you are. The little things touch your heart and bring simple joys.
•
CAPRICORN:
A red letter day as today's moon is in your sun sign. You will be reassured that true love lives and indeed can endure. Thoughtful gestures add sentimental moments.
AIR SIGNS: The Charming/Witty Romantics:
•
AQUARIUS:
A sexy day with a fun creative heart makes you laugh and suddenly you know that special person has captured your heart. The sparks fly and you dance a tango together.
•
GEMINI:
Define your romantic expectations because you may be stuck between the choice of two different hearts. Curiosity leads the way to the better choice as the path to love opens for you.
•
LIBRA:
You will reflect on true love and what it means to you now. Your sweetheart has a surprise for you. Be it small or big, it will touch your heart and nourish your spirit.