A woman takes her first steps 
on the soil of a newly discovered land. 
She joins her tribe as their voices raise to the goddesses
for guarding those who passed on the journey, 
for the prosperity of the new settlement.

You are her Faith.

A woman travels to a foreign land 
to learn how to save those 
dying in childbirth and preventable disease. 
She succeeds and saves generations of lives.

You are her Courage. 

A young woman disguises herself 
to fight for her country. 
She becomes the catalyst 
that shifts the tides of war in her favor.

You are her Resilience. 

A queen rises up from mockery, rejection, and humiliation. 
She leads her country into a golden age 
of exploration and renewal of the arts, literature, and wealth.

You are her Pride. 

A plain, ordinary looking woman 
uses vast knowledge, charisma, and strategic prowess 
to become one of the most powerful leaders of her time. 
She becomes famous for her unsurpassable beauty.

You are her Beauty.

A group of woman use their passion and skills, 
which are more entrusted than a super computer, 
to single handily send a nation to the moon and back.

You are their Intelligence.

A woman sits hungry, striking for the right to vote. 
A woman sits for equal rights. 
A young girl sits for the right to learn.
Women around the world march for days in protest. 
Laws are changed, and the Nations are shifted into a new eras.

You are their Determination. 

Two young girls laugh and giggle, 
babbling to each other in strange languages 
neither understands, 
hunting in harmony for hidden treasure on the beach.

You are their Acceptance. 

A woman cries from shame and fear; 
as angry, confused voices fill the air 
then unexpectedly her hair is revealed. 
Suddenly a strange woman's jacket covers her head, 
A wall of people surround her, 
Whispers of safety fill her ears.

You are their Compassion. 

A teenage girl shifts uncomfortable 
as a person continues to make her visibly shaken.
As she makes her escape from the situation,
a female voice and steady hand grips her arm, 
As they walk away together, she is not alone.

You are their Solidarity.

A young mother struggles at the checkout,
Cranky children become louder and louder. 
A business woman steps forward 
to soothe and distract the children. 
They share a tight hug, 
mingled with words of encouragement, 
as they part ways from the store.

You are their Support.

A teenage girl on the subway 
rubs furiously at the rainbow paint on her cheek, 
tears filling her eyes as it smears. 
A white haired woman visible upset 
crosses the isle while 
offering a tissue, hand sanitizer
shares stories of her and other's transitions
that quickly shift tears unto a smile.

You are their Bond.

Women reaching out to other women. 
Fiercely complimenting, 
Standing in the face of injustice,
Offering unconditional love
in the face of prejudice, hate, and hurt.
Laughing, smiling, and sharing
in newly found common ground.
Women unwaveringly standing by and supporting
other women.
You are their Strength.





My Inspiration:

I recently reconnected with a friend I had not spoken with since high school. As we were reminiscing, she suddenly said, "I was jealous of you. You were fearless. I always wanted to have your confidence."

I was completely shocked because I had extreme social anxiety. It was overwhelming walking down the halls. I felt trapped most of the time, had severe panic attacks, dreaded being called on in class, and sometimes fainted during public presentations. My goal was to be as unnoticeable as possible to get through the day without wanting to crawl into a hole.

Yet, 15 years later she remembers me as fearless, full of confidence. 

No matter how you feel today or how you assume others are judging you:

Your daily actions and reactions will turn into a vivid memory for someone that gets retold to their friends, family, children, and grandchildren.

You are someone's inspiration, hero, and ray of hope. You have a place among the generations of women, who everyday change the ordinary into extraordinary.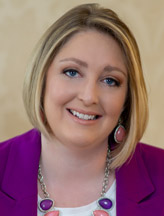 Get a Reading with Delfina x9724