---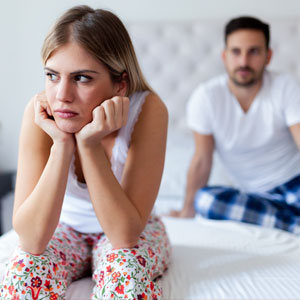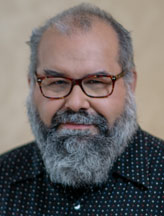 Get a Reading with Stasch x9303
Someone once wisely said "Tell me what you want." On the surface, it is a straightforward statement. Should the subject be "love," that simple request becomes instantly complex. Even more frustrating for some is the question "Do you want him or her back, and do you love his person?"

When it comes to love, some can't bring themselves to admit what they desire. If asked, "Do you want him/her back?" the answer is conflicting. They really want their missing love. They cannot imagine a life without that person. The answer is not, yes or no, but a tentative if they change in some way. It is just short of yes, and not entirely at no.

I Told You So!
The problem with the provisional answer is that it skirts the question. Some just cannot bring themselves to admit that they are in love with someone who is problematic. Pride is always the deciding factor. Few want to admit that they want someone back with the potential to be incompatible, and then hear "I told you so," later.

When there is a stalemate, there is the reliable, "I am not calling him, unless he calls me." (or the opposite gender works in that example too.) The other side has to make the first communication. The other side must make all concessions. It is the other side that must pay for the interruption in the relationship. Sometimes this works, others not so much.

It's Over… (or is it?)
Perhaps one of the biggest problems in love is the horrid fight. Ugly words are exchanged, and anger permeates the air. Someone declares the relationship is dead. It is officially over.

Right after the last insult was hurled, the other party hopes that the person they recently brutally insulted will want them back. The one who has attacked waits for the injured part to contact them after they have removed them from social media and deleted their phone number. They want to make the path to forgiveness as hard as possible.

Miraculously, the new ex must climb back into good graces. The hurdle here is that the other side may take what you said seriously. Some people really stop when a fight becomes too intense. Even though you did not mean it at the time, there is a finality for some hearing, "it is over."

Maybe Anything Can Happen!
Indecision reaches a new level when a "maybe" is attached. Perhaps is rather whimsical, but it makes available the exit door and the open sign. There is nothing inherently wrong with a maybe, but the other side may find that too much to handle and seek solace elsewhere. When you chose the maybe button, literally anything can happen.

The road to true love can be paved with good intentions, and sometimes hurt feelings. When you are not willing to admit where you are with love, the denial in and of itself will be the real cause of problems in the present and future.

When you are true to yourself, you are walking down the real path to love.
Share This Page
---
Leave A Comment
You must be logged in to leave a comment. click here to login
Comments