---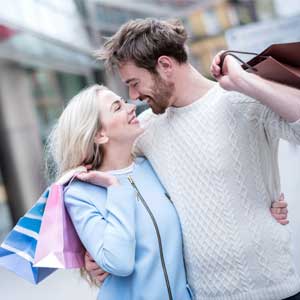 by Summer x9224
There are many times when you initially begin dating someone when you may question whether or not you have found the one. In the beginning of every relationship there are many questions you may have about the other person's feelings. Below are a few of the signs that the man you are dating is falling for you.

He Calls Often Just To Check In
If the man you are dating calls you often this is a good sign that he is falling for you. This shows that he thinks of you throughout the day and wants to know how you are doing. Men are not known for liking to be on the phone so based on how often he calls you will show how deep his feelings are for you. Pay attention if you notice he calls daily this is a sure sign that he is a keeper!

He Acts Interested In Things That Interest You
If you notice the man you are seeing suddenly takes up the same hobbies as you or begins watching your favorite shows it is a good sign that he wants to be involved in every area of your life. He will want to share the same interests so that the two of you have things in common and can keep good conversation. Pay attention to see if he is taking interests in the same things as you.

He Wants To Meet Your Family And Have You Meet His
Most guys will not want to introduce you to their family or take the time to meet yours unless they are interested in a future with you. If he goes out of his way to introduce you to family members and also tries to impress yours this shows that he is invested for the long run. It's also a good opportunity to see how he gets along with them (and you with his family) because if this continue to the next level, you all may be spending more time together as holidays and special events arrive.
When trying to determine if the man you are with has the potential to be long term pay close attention to his actions. His actions will show much more than his words and if he is investing his time in you than he is interested in a future with you. Good luck! If you need to talk to
psychic advisor about love and relationships
, we are always here for you too!
Share This Page
---
Leave A Comment
You must be logged in to leave a comment. click here to login
Comments