---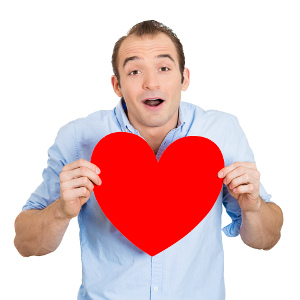 When you start a relationship, everything seems rosy. You are happy and in love, and sometimes it can be hard to see when things may not be quite right. There can be a world of difference between a relationship that is fulfilling in the moment and one that is healthy and loving in the long term. Learning how to spot the difference between the two can save you from heartache.
While an online psychic or a love tarot reading can help point you in the right direction, here are some signs you got it right.
Fights are Productive
One of the biggest signs that you are in a good relationship is that fights are productive. You and your partner don't scream or resort to name calling, you don't condescend or feel bullied into saying something you will regret later, be it bringing up something horrible from the past or agreeing to something to which you would never normally agree. Instead, fights are productive. Compromises are reached and voices kept calm.
You Feel Physically Confident
Another sign you are in a good relationship is that you feel confident about your body when you are with the other person. No matter how often you look in the mirror and think you need to lose a few pounds, you feel sexually attractive to your partner and that gives you confidence about way you look in the bedroom, as well as outside of it.
You Respect Differences
In the best relationships, you respect each other's differences as well. You don't ignore your partner's preferences and they don't ignore yours. For instance, if you know your partner hates folding laundry and you don't have strong feelings on the subject either way, you do the folding. Likewise, if you love attending the symphony and don't have anyone to go with you, your partner doesn't expect you to go alone.
You Communicate
The best relationships have the best communication. Whether the matter is money or related to the bedroom, you can talk about your goals and desires, fears and fantasies. You are open with your opinions and feelings, and create an open environment so that your partner can be equally expressive. At the same time, you are also comfortable being silent together. In those moments, you may not be talking but you are communicating something very important – namely, that you want to be there, in those moments, together.
Personalities are Separate
Too often in relationships people tend to meld into their partners' lives or two people meet in the middle on common interests and often abandon their own unique preferences. While it is important to put the "we" before the "me" — the best relationships include involving both partners when making long-term decisions and lifestyle choices — but the two people remain separate. They each continue to develop their own personal growth, foster personal interests, and develop friendships outside the relationship.
Avoid the heartache of a bad relationship by knowing the signs that you got it right.
Share This Page
---
Leave A Comment
You must be logged in to leave a comment. click here to login
Comments