What is Love, Really? by Psychic Adele
Date 4/19/2016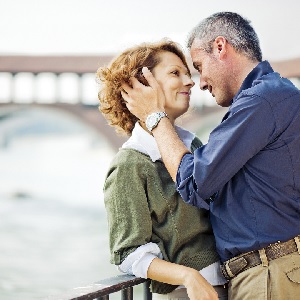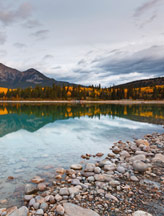 Get a Reading with Adele x9214
Just a few weeks ago the stores were filled with chocolate hearts, flowers, cards, and more, all so we could celebrate Valentine's Day. This "Hallmark Holiday" epitomizes the promise of romantic love and with it dreams of "happily ever after" that fairy tales are made of. The ever increasing sophistication of this age doesn't diminish the burning hope of many that by meeting that "special someone", their dreams of undying love will be fulfilled.

As life goes on, people meet and fall in love. The inertia of day to day problems tarnish the dream of everlasting love and many find themselves alone, disappointed and wary. Clients call me, full of angst about the man or woman whose hearts they put in their hands, and ask me, "Can I trust that this love will last?" In order to find true love, one has to know the difference between love and need.

Here are 4 essential truths about love relationships that I want to share:

1 - Love is not attachment.
Clients often tell me their fear of losing their lovers because they feel that they "need" them. This is not true. If your lover disappears tomorrow, your life will be the same. You will have the same job, the same apartment, the same friends and the same family. Your face and body will be the same. The only difference is that you have a vacancy where the lover used to be. The vacuum is perceived in your mind.

2 - Giving one's power away to a person is not love.
If you became so fixed on how your lover feels/acts/thinks of you and others, independent of how you view and perceive yourself, you have become attached in an unhealthy way. That type of thinking incapacitates you from making wise choices for yourself and instead transfer that executive power to your loved one. It cannot and will not work in the long run.

3 - Love is not a feeling.
Having warm, fuzzy emotions doesn't constitute love's true nature. I've spoken with people whose decisions about engagement, marriage and commitment is determined by whether or not they have a warm feeling emanating from their heart. It's a symptom, yes, but it isn't the whole of what love truly is.

4 - Love is not a thing.
People often think of love as something they can buy, cajole, coax and take from others, as if it is a desirable thing that can be possessed. Here's the truth: love cannot exist without the people it emanates from.

To me "true love" is actually the art of being loving.

Love is a choice you make to give to your loved one on a daily basis. In giving you spend your life force, your time and energy onto making the other person happy, safe and content. Love spans time and space, and is not dependent upon your physical circumstances. It is the wisdom of the heart.

Timing is all important in love.
Life flows by itself and is not run by our perception of time. Clients often ask me when their loved ones would call them, come back to them and make them whole. I tell them that events happen at the right time and place. Timing is different from time frames. Since human decisions are fluid, the timing of events change as well. The act of loving and being loved by someone is also determined by one's decision making. So asking for dates when things will happen is an inexact science.

In order to stop being a consumer, a mere recipient of someone's love, and thus being dependent and needy, one must focus on being loving. Being loving gives one self-independence and is not conditional to what people give you. It allows you to not be affected by the disappointments that are inevitable in every human relationship, because it is rooted in your soul's integrity.

This attitude towards love can help you transform your understanding of yourself and your lover and thus reveal the true beauty of what being loving can bring.