---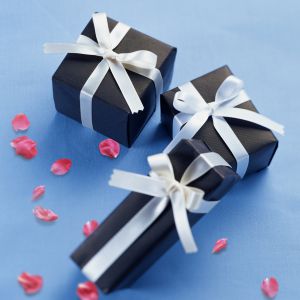 Now that the holidays are just around the corner, you're going to need to start thinking about what you're need to purchase your significant other. However, this can be more challenging than it sounds if you've only been together for a short amount of time. How do you know what he already has? Do you have a firm grasp on his interests?


If you're already concerned about this shopping endeavor, you have a few weeks to use to your advantage before you need to get serious about making a purchase. In the meantime, take the following tips into consideration to make it easier on yourself once the holidays arrive.


Think About Something You Can Do Together
Indie Chicks, a female advice blog, recommended considering a gift that can be used to your advantage as a couple. For instance, you can think about purchasing concert tickets or passes to a sporting event that you can both enjoy. As an added bonus, this will serve as a memorable experience that you can both reflect on later down the road.


Take Notes On His Hobbies
Some of the most obvious gift ideas are likely right in front of you. For example, maybe your partner enjoys watching movies on a regular basis. Perhaps he spends his free time playing video games. With these hobbies in mind, you can have a gold mine of gift ideas to use to your advantage. Just make sure you check to see which items he already has beforehand - if he's an avid collector or hobbyist, you might run the risk of doubling up with your present.


Find A Good Aftershave
Whether your man only has a small goatee going or he's crazy about keeping his face baby smooth, Cosmopolitan magazine stated that a worthwhile aftershave can serve as an appreciated gift. If you want to go above and beyond, look for a special designer aftershave to make him feel like he's living in luxury. An added bonus to this gift is you can control how he smells after he wicks away his facial hair! Choose a scent you love and it'll turn into a gift for you, too.


Go With Alcohol
Whether your partner enjoys delicious wine or he can't get enough of whiskey, these are all viable gift ideas you can consider for the upcoming holiday season. Take a look in his alcohol cabinet to get a better idea of what he prefers to drink on his downtime.


Let Him Pick It Out
You can go this route if your relationship is too new to gauge. Purchase him a gift card, or allow him to take you to one of his favorite stores to pick out something he truly loves. It might seem impersonal, but it's the thought that counts!


While not all of these gift ideas might work for your specific relationship, the ideas can get you thinking in the right direction as the holidays quickly approach. In the end, he'll appreciate your efforts to be an all-too-sweet girlfriend.
Share This Page
---
Leave A Comment
You must be logged in to leave a comment. click here to login
Comments