---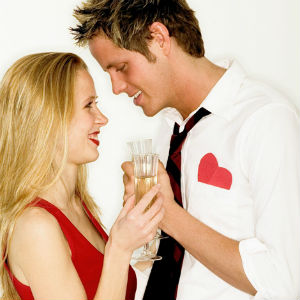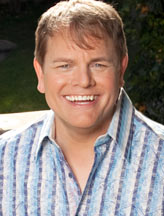 Get a Reading with Arthur x8237
Okay guys, Valentine's Day is around the corner! It may not seem like a big deal to you, but for most women this is the one day of the year that she's hoping you will show her how much you care. With that in mind, here are a few suggestions for creating an evening that will mean more to her than any expensive gift, let alone that last minute box of chocolates you gave her from the drugstore last year.
This is the one night you just can't "wing it." You have to plan the evening out. Make restaurant reservations at least two weeks in advance. Choose a small quiet place that's ideal for intimate conversation. Shy away from loud, trendy or busy places, where people wait two-deep at that bar before their table is ready. Also, lighting is important. She'll appreciate you for choosing a restaurant with low lighting or a candle-lit atmosphere that she feels most attractive in.
When making the reservations for the restaurant, call the local florist and put in an order for a dozen red roses, but you are not going to have them delivered. You'll be picking them up before the date.
How you look is just as important as to where you're going, so clean up nice for her! Get a haircut if needed and, yes, trim the nails (biting them doesn't count). You may also consider a new shirt and wearing something you know she'd like to see you in, even if it's not something you'd normally wear.
Once dressed, pick up the flowers you ordered in advance. Pop a breath mint in your mouth before showing up; believe me, she will notice. And for goodness sake, show up on time! Greet her at the door and present her with the roses along with a hello kiss. If you are picking her up, be the gentleman you are and open the car door for her. While doing this, remember to compliment her… and mean it!
Now, when entering the restaurant, open the door and let her in before you. Women like guys with good manners. Take charge and ask the host to be seated. Once you're both settled in and ordered your first course and drinks, turn your attention completely to her. Shy away from asking about her mundane daily activities (how's work?) and start a conversation focused on her needs. Try not to be overbearing and tailor the conversation around her the entire evening.
By staring in her eyes and ignoring what is going on around you, you can focus your thoughts on her and make her feel totally appreciated. Make sure her wine glass is filled when needed, and sincerely compliment her when you have a chance. When coffee and dessert are being served, find out what she feels like doing next. Pick up the tab, and head out to whatever is awaiting the two of you next.
These details may seem a bit fussy for most men; however, it's Valentine's Day and this is essential stuff -- the stuff she remembers and tells her friends about. Also, getting these things right can lighten things up if you happen to land in the doghouse later down the road.

Stay amazing -
Arthur
Share This Page
---
Leave A Comment
You must be logged in to leave a comment. click here to login
Comments