Use Crystals to Enhance Your Life - Part 2: Bring Love Into Your Life by Psychic Lauren
Published Date 7/21/2015
Category: Love, Relationships & Family
---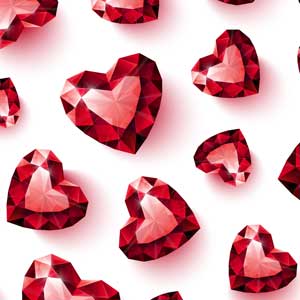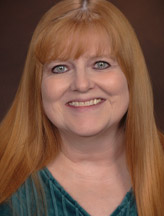 by Lauren x9193
Welcome to the second installment in our 2-part series all about using Crystals to Enhance Your Life by Psychic Advisor Lauren!
In the first part of this series, I explored how crystals can be used to enhance or improve the environment that surrounds you. But did you know crystals can also be used to bring love into your life on many levels, from increasing confidence and learning to love yourself, to finding your soul mate, and more. Let's take a look at just some of the many crystals you may want to explore if you are looking for new or improved love!

Rose Quartz is one of the crystals most commonly associated with love. Not only does it aid in forgiveness, it soothes and opens one to the possibility of love. Our personal attitudes and fixed opinions can sometimes be our worst enemy. Rose Quartz provides a calming vibration, allowing us to see beyond what we may perceive as overwhelming obstacles to finding or maintaining a loving relationship. Holding or wearing Rose Quartz can help when you are feeling upset from an argument, coping with a difficult or demanding relative, any upsetting interaction with someone close to you.

Rhodonite is a beautiful pink stone, mottled with black streaks. Rhodonite exudes a non-confrontational feeling, encouraging physical love while increasing energy levels.

Has the stress of daily life taken a toll on your sex drive? Maybe some of the spark has gone out of your long term relationship? Tigers Eye is wonderful for revitalizing and increasing sexuality. Tigers Eye balances the Root Chakra and sexual organs, reawakening a waning sex drive. This warm and powerful stone also helps to break down emotional blockages that can hold back your sexuality, such as self-esteem issues or depression.

Rhodochrosite works directly with the Heart Chakra to heal emotional wounds and boost your sexual attractiveness. This particular stone is considered to be one of the most powerful love crystals. It increases self-confidence, and allows a person to be more open to recognizing a soul mate and encouraging unconditional love.

Of course when we talk about love, this includes love of family and cherished friendships. Blue Celestite deals with boosting your ability to communicate your feelings in the most open and positive manner. Keep this crystal in your pocket when it's time to confront a loved one and make your point in an assertive but constructive way.

Finally, if you are feeling overwhelmed by jealousy or possessiveness, Bloodstone is helpful. This applies to any relationship, lover, friend, or relative. Sometimes you can care so much that it manifests in an overbearing and clingy way. Bloodstone increases your ability to take a step back and have the confidence to give your loved one the space they need.

Finding, nurturing and maintaining love in our lives is a joyous but often challenging journey. Crystals can be a helpful aid. And remember, your Psychic Source Advisors are always just a phone call away to help you find answers and guidance.
If you missed Part 1 of this series, CLICK HERE to learn more about crystals and your environment.
Share This Page
---
Leave A Comment
You must be logged in to leave a comment. click here to login
Comments