---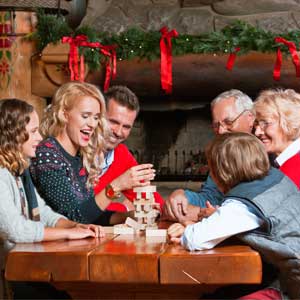 'Tis the season when many of us spend more time contemplating the spiritual nature of our existence. It's the time when positive energy is in peak frequency, you likely already feel it. We feel a little closer to our friends and neighbors. The air is full of the spirit of generosity, we even feel a stronger sense of caring for total strangers. It's a time when people all over the world are united in joy. It can be a wonderful time, for those that embrace the spirit. For those that neglect their spiritual needs, it can be quite stressful. 2020 has been especially stressful and difficult for most of us, but that doesn't mean we can't find ways to embrace the positivity that comes with this time of year.

Like the birds that are busy storing up for a long winter, now is a good time to store up the positive energy that's all around us to sustain us for the coming year. Far too often, we get so caught up in the commotion we fail to recharge our spirit at the time it's most advantageous. Embrace that positive energy, it's everywhere, if we take the time to notice it.
Stay Positive
Positive energy is unlike most energy, the more we use it, the more it increases. Sharing your positive energy doesn't decrease the energy you have, it makes what you have stronger. For people that don't live in the spirit, it can be a dark time, a time of struggling to meet expectations, and frankly leave people feeling less than enthusiastic. A person accustomed to living in the dark dreads the light. Who though needs the light more than one living in the dark? Share your positive energy with others and you'll benefit.

Unfortunately, for some they will only wish for the season to end. All of our gifted advisors at Psychic Source desire nothing more than to help others recharge their spirits. The positive energy, we assure you doesn't go unnoticed, it's a great time for us to share that positive spirit. It's a powerful time of year, a wonderful time to seek spiritual guidance to sustain you through the coming months and beyond.

From all of us, to all of you… Happy Holidays from Psychic Source!
Share This Page
---
Leave A Comment
You must be logged in to leave a comment. click here to login
Comments