---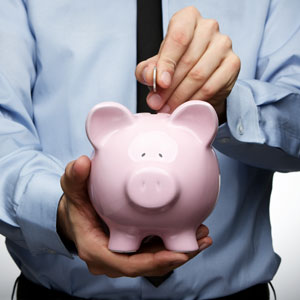 It takes a lot of practice and skill to manage a budget and pay all the bills on time. If you're interested in improving your financial situation, take a look at these four tips for managing your debt and saving for the future. A psychic can also help you make financial plans based on your personal circumstances.
Spend Less than You Make
The only way to stay out of debt is to spend less money than you make. It sounds simple, but it's hard when you run into unexpected expenses. You can't predict when you might have financial problems, so it's important to build a savings fund. Always make sure to add money to your savings when you can. If you can master this money strategy, you'll always be improving your financial situation.
Create a Budget
Spending less money than you make often takes planning. That's where a budget comes in. You need to write down all your expenses and then plan for anything extra. Once you create a budget, you need to stick to it. For instance, if you budget $1,500 for a family vacation, you shouldn't book a trip for $2,000. Living within your means will help you keep your budget in check. You may also need to cut costs in certain areas as you make a budget, and an online psychic can help you make those decisions.
Set Realistic Financial Goals
Part of your budget should include savings for the future, separate from your emergency savings. This is the money that you use to invest in your future. However, you need to make realistic financial goals about your future. For instance, if you're working for minimum wage, it isn't realistic to save money for a luxury car. Instead, you should set aside money each pay check to buy an inexpensive car that is reliable and will help you get to a better job in the future. Everyone wants to be a millionaire, but that's not a realistic goal.
Setup Automatic Withdrawal for All of Your Bills
Almost all of your bills will give you the option to set up an automatic draft, so you don't ever forget to pay. Just go to the company's website, find the billing section, and setup automatic deposits. Even if a company does not have a system in place for automatic bill pay, you can set it up through your bank. For instance, you can have your bank send a check each month for a certain amount to any company that you owe money.
You can even send a check to individuals automatically each month. This is the best way to manage your debt, but you should also try to pay more money than the minimum when you can.
If you're unsure of how to manage your finances or you want insight into what expenses you'll have in the coming months, don't hesitate to use a psychic hotline. An authentic psychic reading can give you insight into your life and help you create a better financial plan.
Share This Page
---
Leave A Comment
You must be logged in to leave a comment. click here to login
Comments