---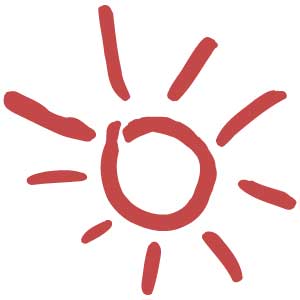 So you just had a baby. You should be in heaven but instead you're feeling sad, lonely, and - for lack of better words - just blue.
While completely normal and expected, the "baby blues" - which affects more than 80 percent of all women and lasts two to three weeks after giving birth - can be difficult to endure. Here are some tips for making the most of the stress and enjoying this special time with your little one.
1. Don't sweat the small stuff. Sure, showers aren't happening right now. Your diet currently consists of granola bars and frozen pizza. The dishes are piled higher than you've ever seen them.
So what? At the end of the day, what matters most is the time you spend with your baby. Forget about everything else for a little while and soak in every single minute.
2. Get help. You can't do this alone. Ask for assistance when it's needed - whether this involves taking a quick two-hour power nap or heading outside for some solo time.
3. Fake it 'til you make it. Confidence is everything. If you're unsure of your abilities as a new mom, consider speaking with an online psychic, who can help you understand that you were meant to hold your precious baby in your arms.
Share This Page
---
Leave A Comment
You must be logged in to leave a comment. click here to login
Comments