---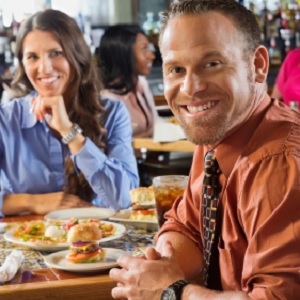 Energy is a very powerful thing and when you prepare something with intent, it can end up with a positive result. In the case of preparing a meal for a potential love interest, here are a few tips to help ensure your meal is one that will end up as heartfelt and not heartburn.
1.

Don't worry about not being the best cook in the world
, in spite of the countless hours you have spent watching cooking channels and taking detailed notes. The main ingredient you want to avoid is negativity, so always begin your preparations with positivity and leave out worry and doubt.
2.

Get help when you need it.
Whether it's from a friend, relative, the internet or the store. One of my family's favorite dinners is my spaghetti which I make from a plain, store-bought sauce; I then add dried herbs myself, while I imagine how much my family is going to enjoy this meal. Works every time.
3.

Don't be disappointed if your meal doesn't look like the one in the picture.
Looks can be deceiving. Just take extra care in the way you present it. Don't just throw it on the plate and put it on a cluttered dining room table or in front of the TV. Clean the plates of splashes, clear and set the dining room table, and make sure it looks as appealing as you can make it.
4.

Never talk bad about your food
, this can make the person you are feeding feel uncomfortable. It's a lot easier to enjoy a meal when someone is at ease and not afraid of what they're about to eat. After all, you made it and if you are scared to eat it, that is going to set a bad taste in their mouth before the first forkful.
5.

Always find out beforehand, if the person you're cooking for has any allergies
or strong dislikes for anything. Nothing kills the mood like hives and a trip to the emergency room.
6.

Never be discouraged if the person doesn't like what you've made for them.
Laugh it off and suggest your favorite delivery place. There are a lot of bad cooks out there who have been happily married for a very long time. Someone who is a 'keeper' just might hate your cooking but finds your attempt endearing and appreciates you wanting to do this for them. The intent you started off with has worked its magic and may have just started something great.

7. If you're saying to yourself, "I know for sure I just cannot cook and don't want to risk it," suggest the two of you prepare a meal together. Fun, laughter and working together will almost always set the tone for a lovely evening and possibly a wonderful memory to share with them in the years to come.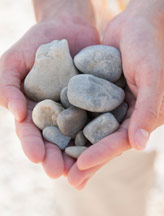 by Penny x7600
Share This Page
---
Leave A Comment
You must be logged in to leave a comment. click here to login
Comments