The Joy of Being Single on Valentine's Day by Psychic Carmaleena
Date 4/2/2021
Explore More: Self-Love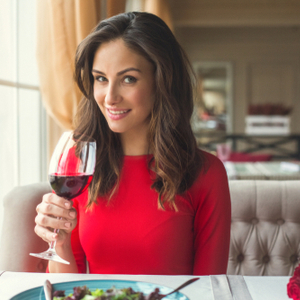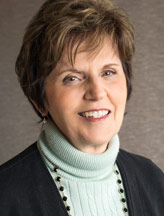 Get a Reading with Carmaleena x8689
As you know, Valentine's Day is a huge money maker. According to the National Retail Federation, consumers spend around 18 billion (yes, I said billion with a B) dollars on this day. In order to rake in the dough, advertising is a high priority. This means you are bombarded with store displays, TV commercials, print ads (in what magazines and newspapers remain), and of course non-stop online ads no matter what sites you visit. Seems like these advertisements are everywhere, right? So, it is almost impossible to escape the push about celebrating this day. A day which has been designated to commemorate romantic love.

For some single people, this day can be difficult if you view it as a day in which you cannot participate because of your singleness. You may feel lonely and sad because you aren't with someone. You may feel like an outsider in a crowd of happy couples. However, keep in mind that the day is only 24 hours long and then it will all be over. You will weather the hype and come out of it unscathed.
Being Single Is a Good Thing!

However, there many reasons why being single is a good thing. Even though Valentine's Day is geared towards love for couples, the main theme is about love itself. So, all you need to do is turn the feelings of love inward and celebrate the power of YOU.
Here are a few positives for you to ponder so that you can rejoice in the fact that you have your freedom as a single person.
Perhaps you are recovering from a bad break up or a bad relationship and you are using your wisdom to allow time for healing.


Or maybe you've had opportunities to be with someone, but you instinctively knew that person was not who you want to spend the rest of your life with. So, you wisely opted to not go down that path.


You may have specific things you want in a significant other and the person with those attributes hasn't shown up in your life yet.
All of these reasons say volumes about your self-love and integrity. You are not willing to settle for less just for the sake of being part of a "couple".
A Day to Focus on Self-Love
If you feel the need to celebrate this day by focusing on the "love theme", here are four suggestions you can implement which focus on loving yourself:
If you have to work on Valentine's Day, dress in something that makes you feel uplifted, happy and good about yourself. Wear something special. This "dressing up" can also come in the form of jewelry or a pair of shoes. Let your imagination run wild and go with the flow. Keep in mind that the point is to make this a special occasion for YOU.


If you have the day off, do something special that you really enjoy. Just be safe, we are still in a pandemic at the time this is being written. You can take a day trip out in nature, binge watch that series you've had on your Netflix wish list for a while, go shopping online, Zoom/Facetime with other single friends (or check in with the family), read a book, or just pamper yourself with a relaxing bubble bath, you deserve it.


Order food from your favorite take out or delivery place. Normally I'd say you would want to avoid going out to eat in a restaurant solo if doing so will make you feel bad by seeing couples dining out together, but this year you have a very valid excuse for staying in and eating for one at home. Plus, now you don't even have to get dressed up, dine in wearing a robe and slippers or favorite pair of comfy pajamas, it's all about you remember!


You could buy yourself some flowers or candy as a gift from you… to you to celebrate YOU! (Or if you can wait, do it on February 15th, it will likely be on clearance. Same great tasting candy, just much cheaper, lol).


Remember, you are single by choice. Being single means that you have become discerning about who you want as a partner. You have gotten over the need to be with someone just for the sake of having a partner. You are discriminatory about who you want, and that person just hasn't shown up yet.

So, rejoice in the knowledge about choosing what is right for your well-being. You are an independent and powerful human who is completely comfortable with your singleness.

Happy Valentine's Day!