The Art of Gift Giving and the Difference It Will Make in Our Children's Lives by Psychic Mackenzie
Published Date 12/10/2017
Category: Love, Relationships & Family
---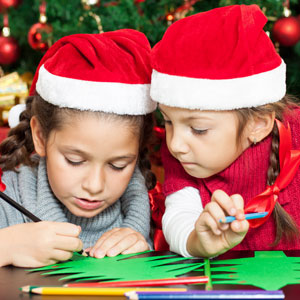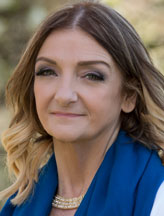 Get a Reading with Mackenzie x9602
My college education is in Elementary Education, with the ultimate goal of providing excellent counseling to children and their families. I studied intensely. Because my own formative years were so important and because some of my first thoughts as a child were to help other children and families, I am curious as to how you feel about teaching your child the art of gift-giving?

Helping your children grow their confidence with genuine gift-giving is a wonderful way to teach them kindness and to be genuinely less selfish or greedy especially in families of extreme or even moderate wealth. Are you fully aware of the value of teaching your children to give with their heart and not weighing heavily on the monetary value of the gift?

Handmade from the Heart
The handmade gift is coming back in style and it educates children to expand their own hearts. But was it ever a thing of the past? From making snowballs by spraying pine-cones for the tree, or stringing popcorn for the fireplace… have our holidays become overwhelmed with the expense and or lack thereof that it's clouding our thoughts on the real reason for gift-giving?

As with most life-lessons, it's best to start young and build on a foundation of genuine concern for others and not just self. It might not be as easy to convince your somewhat spoiled teenager that a handmade picture frame by her baby sister with Mom's help, is better than a new cell phone. But if they are raised with the understanding that personally made gifts are often even more precious than anything manufactured by machine, you might be surprised what they value as they grow older.

The Real Cost of Giving
Have you ever been told that handmade gifts are cheap and only for the poor? Really? If so, then in my mind the poor are more blessed than the wealthy. The best gift we give our children is the gift of sensibility and compassion for others. Isn't it precious and sweet when a baby sister who adores her older sister, helps mommy and or daddy make a simple gift? Your teenager no doubt will be moved to hug the baby child and imagine the baby child's feelings.

I remember a favorite party I hosted with my grandchildren. Because we live 1000 miles apart I sent them a boxed party with all the ingredients for our "Love of the family party." It was a peanut butter and jelly party because families who eat peanut butter stick together. They loved it. I sent a few hats and tablecloths and plenty of different jars of Peanut Butter and Jelly and it cost less than $25. You can easily modify this type of party for any holiday or celebration and teach some valuable lessons in the process.

Take time this and every opportunity you get to install precious memories and life-lessons in your children or grandchildren by teaching the art of genuine gift-giving.
Share This Page
---
Leave A Comment
You must be logged in to leave a comment. click here to login
Comments