---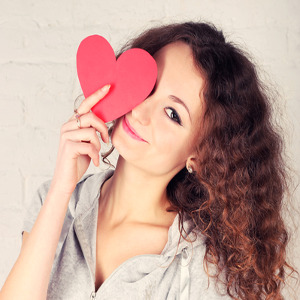 There are many great things about being single. You can splurge, explore, and have the time of your life without worrying how your plus one is feeling. If you're single, embrace it and have a little fun! Here are six entertaining ideas for solo dates.
Spend a Romantic Night at Home
There is nothing more romantic than spending a night at home while indulging in personal pleasures. You can do this by lighting candles throughout the house, playing your favorite music, or placing your favorite flowers in a special vase. Snuggle under a blanket with a good romance novel while you sip wine and journey to wherever the book may take you. If books aren't your style, sink into a hot bubble bath and enjoy the pleasure of the warm water, soft music, and romantic candlelight.
Make a Reservation at Your Favorite Restaurant
Dining alone is such a pleasure. You don't need to worry about where you will eat or if you're going to like the food. You aren't pressed for time, which means you can have dessert or a refill of wine if you'd like. If fancy restaurants are not your cup of tea, pack a picnic, complete with a bottle of wine, and relax under a shade tree in your favorite park. There is no wrong answer to where you dine.
Take in a Play
Is there a play in town you've been dying to see? Now is an excellent time to buy a ticket for the best seat in the house and enjoy the theatre. Buy a new outfit and get your hair done. You want to feel as special as you are for your night out. On your way home, see a live psychic. You can ask for guidance on things that are blurry in your life.
Take a Weekend Trip
Pack up the car and go. It doesn't matter where you go because this is your time. Do the things you like to do and see the things you've wanted to see. For your overnight, choose a room with a Jacuzzi. Then you can relax in luxury while winding down from your day of adventure.
Have a Movie Marathon
If you're a movie buff, consider having a marathon of your favorites from the comfort of your own couch. Or, you can go to the movie theater and see more than one film. Indulge in candy and popcorn with extra butter. If you find a movie you really like, sit through it twice. No one will argue with you about already having seen the picture.
Have an Ahhh Day at the Spa
Nothing is more indulgent that a day at the spa. Schedule a massage or other treatment of your choice. Make an entire day of it and have your hair cut and styled, a manicure and pedicure, and then slip into a new outfit that completes your new look. You will end your day feeling renewed and relaxed.
Enjoying a date night by yourself is a great way to pamper and show yourself some love. Don't let the lack of a significant other hold you back from enjoying your favorite things! Curious for more solo date ideas? Consider a chat with an online psychic for more.
Share This Page
---
Leave A Comment
You must be logged in to leave a comment. click here to login
Comments