---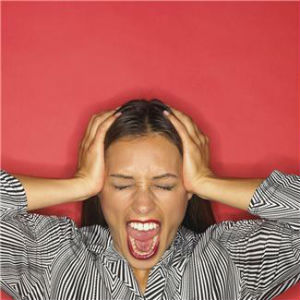 Having healthy relationships depends on healthy communication. And wouldn't you know it—Mercury, the planet of communication, is busy spinning backwards in retrograde on Valentine's Day, which could have things spinning out of whack if you're not prepared!


Mercury appears to move backwards in the sky about three times a year for 22 days at a time. When Mercury goes retrograde, communication goes out the window, appointments get messed up, computers crash, signals get crossed, mail gets lost, etc. Mercury went retrograde on February 6th and ends February 28th – yep, right in time for Valentine's Day.


So, while computers will probably crash and freeways become parking lots, here are some tips on how to prepare so that love doesn't go out the window this Valentine's Day.

1.
Think twice and double check before hitting "send" on IMs and text messages. The last thing you want to do is sex-text your boss instead of your date.
2.
When you leave your computer, make sure you sign off—especially your email. Do you really want your other half reading those flirty emails between you and a co-worker? You know, the harmless ones that read sexual attraction.
3.
Be careful with your social media and online accounts. And try not to inadvertently make all your private and intimate photos public. You know the pictures I'm talking about!
4.
If the phone rings, don't let your beau answer it! Why? It's Mercury Retrograde, silly. You know, the time when an ex (and usually the last person you want to talk with) calls out of the blue. You don't want to start the evening with, "Honey, you've got some explaining to do!"
5.
Don't be surprised or upset when the Valentine's Day card you sent to your special online boyfriend/girlfriend (who says they love you, but will never meet you) comes back stamped: "Return to Sender."
6.
You know that expression, "Would you rather be happy or would you rather be right?" Well, if your boyfriend/girlfriend happens to say something hurtful, stupid, or that they want to call it quits, take a breather and wait. They may not have really said what you think. Wait until mid-March to see if they really meant what they said during the retrograde.

So, as we experience a Mercury Retrograde flavored Valentine's Day, fear not! One positive aspect of a retrograde is that it forces us to stop, think, rest and dream. In other words, go with the flow. When it comes to conversation on this special day and night, focus on all the good things that you and your loved one share. And if any of the bad stuff bubbles to the surface, again, focus on the good things to help cushion any misunderstandings.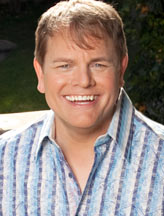 by Arthur x8237

Share This Page
---
Leave A Comment
You must be logged in to leave a comment. click here to login
Comments