---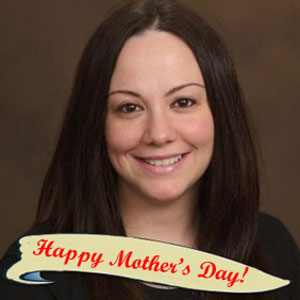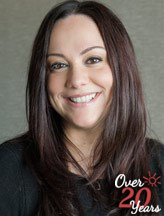 Get a Reading with Sadia x8659
Hiiiiiii!!!! Have you missed me??? As always, I have missed you!!! Happy Mother's Day to all of you mommies out there! I'm back for a special edition of Sundays with Sadia and I have some exciting news to share!

Can you believe it's the middle of May already? This is an exciting month for me as I am eagerly awaiting the arrival of my first grandchild! A little girl YAAAAY! Yes, I am going to be a 41-year-old grandma… I mean GLAMMA, LOL. Yes, I started my family young due to a super strict crazy dad (long story) and my 24-year-old felt since I made my mom a grammy in her 40's and she made her mom one he would keep the tradition alive!
We laugh when we see the commercials for
MTV's Teen Mom
because I very proudly claim to my boys "Mommy would've rocked that show if it was around back then!" Of course it wasn't, back then MTV still played music videos, remember those days? I still want my MTV! I miss it. Anyway, I do think I could've starred in my very own after school special though since married at 15 (in case you're wondering, I'm still happily married. It will be 26 years this July) and a mommy at 17 wasn't a common occurrence in the 90s… Hmmm maybe I'll write a book someday...
Speaking of back then, while I've been thinking about what I was going to write for this article, I've been keeping busy putting together gift bags for the baby shower and listening to old songs from the 80s and 90s and then hits from today thinking about my lil' granddaughter and I noticed something. Our songs from back in the day were all about girls having fun and being strong, standing up for themselves and being who they want to be like Cyndi Lauper's
"Girls Just Wanna Have Fun,"
Joan Jett's
"Bad Reputation"
and Pat Benatar's epic
"Love is a Battlefield"
but todays music is all about girls needing to recognize that they are
beautiful no matter what people say
like Christina Aguilera's
"Beautiful,"
Alessia Cara's
"Scars To Your Beautiful"
and
"You're Beautiful"
by James Blunt, just to name a few, seriously there are so many, notice a pattern??

Over the years, woman have become more successful. We can hold our own with higher education, better jobs, and higher pay. We are out of the home and working and yes, we have found our voice but when did we become so insecure? Why are the girls of today so worried about what people are saying? Trying so hard to fit in, feeling ugly, insecure and dealing with depression at such a young age?
As I listened to more "oldies," I realized life for a little girl back then was truly so different from life today. Back then, I was spending time with my friends trying to turn the knob on the radio to listen to our favorite music, making mix tapes together, talking about school and our new sneakers that we bought from
Favya
(everyone shopped there) and how we were all saving up to buy a shirt from Benetton. We munched on chips and laughed until we cried and then when we were tired of that we went outside. Since we didn't have cellphones we actually had to walk a few blocks to go call our other friends to come outside and play with us. <GASP>

I realized that today our girls download their music, text their friends, spend hours on the computer never seeing sunlight or socializing in person. They FaceTime instead of hanging out and try so so hard to keep up with the Kardashians (umm they probably had shoes from Favya too when they were little seriously everybody did at some point.) The world has changed in most part for the better but I have noticed our girls are struggling so much more because of it.

So, mommies, grammies, and glammies, I urge you to watch over our girls. Keep an eye out for the cyber bullying, teach them to be strong, independent and secure.

Teach them to love themselves. Be proud of who they are and to hold on to their power.

Teach them not to give away our power so easily.

Teach them all that you've learned. After all, knowledge is power.

Teach them to go outside and play with their friends.
Who knows, overalls from the 90s are back in style maybe we can bring back playing outside? Hug your girls and tell them you love them. I can't wait to hug mine and dance with her and her friends to
"Girls Just Wanna Have Fun."
The world is always changing, maybe it's not too late. Maybe we can all tune in to our old station together and make our girls as strong as we were back then. As strong as we are today. So they can make their girls even stronger in the future.
As I was looking for a quote to leave you, my music player randomly selected this for me.
"Hall of Fame"
by The Script. If you aren't familiar with the words to this song, click that little maroon colored link in the previous sentence, but I think it says it all ;0)

Have a very Happy Mother's Day and as always, I am here for you if you need me!

Luv,
Glamma Sadia
XOXO
Share This Page
---
Leave A Comment
You must be logged in to leave a comment. click here to login
Comments