Sundays with Sadia: 12 Ways to Make the Most Out of Your Holiday Season - Week 3
Date 2/28/2023
Explore More: Holidays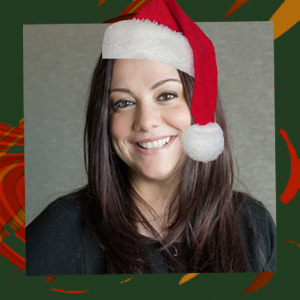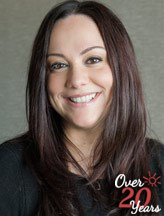 Get a Reading with Sadia x8659
"It's beginning to look a lot like Christmas. Soon the bells will start, and the thing that will make them ring is the carol that you sing Right Within Your Heart!"- Meredith Wilson
Well in all honesty, at some of the stores near me it began to look like Christmas just before Halloween this year, but let's not get technical!  
With a tear in my eye, I offer you the final installment of my list of 12 Ways to Make the Most out of your Holiday Season.  If you are just showing up to the party, it's cool.  Part 1 (Numbers 12 to 9) and Part 2 (Numbers 8 to 5) can be found by clicking the handy little links above. But I think I've saved the best for last with the final 4.

So let's Deck the Halls one more time as I present the finale of…


Sadia's 12 Ways to Make the Most out of your Holiday Season!

#4 - LET THERE BE LIGHT!
My favorite part of "National Lampoon's Christmas Vacation" is when Clark Griswold finally got his Christmas lights to turn on, his smile was priceless! What makes you smile during the holidays? What will make you light up? The holidays are about your traditions and all that you want to share with your children, family & friends. We can't control the negatives that can happen during the holidays but we can control our reactions to the negatives. 
Happiness comes from within your heart and you will make or break your holiday season. Our energy is powerful and we have the amazing ability to darken a room or walk in and fill it with light! May your heart and homes be filled with love and light always!
#3 - SPIKE THE EGGNOG
Yes, that is always an option LOL. But there are so many ways to handle stress during the holidays. Meditation (you can try mine right here), exercise, shopping, and cake! Oh my goodness the desserts during the holidays are so yummy (which will lead into #2 below.) How about dessert and an old movie? Do you remember in Charles Dicken's classic "A Christmas Carol" how Ebenezer Scrooge had to deal with his ghosts to change his ways? Do we really need to torment ourselves thinking about all of that negativity? Or weigh ourselves down with heavy chains like Jacob Marley? We hold the keys to our chains; our freedom from stress and negative thinking is completely up to us. 
If you find you are feeling overwhelmed stop what you are doing for a moment, take a breath, and Let it Go, Let it Go, LET IT GOOOOOO! Yes, I went there. Now this song will be Frozen in your mind too, I'm so sorry. See, when I was writing this, I heard a little girl singing it and I can't get it out of my head, and now tag you're it!  And while I was babbling and singing, did you already start to feel a little better and less stressed?  Good, my plan worked, it's really that simple!
#2 - IN JANUARY, I'M JOINING A GYM
But are you really? Do you know that gym owners love the month of January because their new memberships skyrocket during that time? I can admit that I've joined twice over the years for my New Year's resolution. I also have an elliptical machine that has become a very handy coat rack, an ab bench that is an indoor slide for my niece, and an air stepper that is currently used to set up her tea parties, LOL! 
Try starting small with a New Year's Resolution you will stick with. If you want to lose weight start with walking a few days a week or cutting out soda. If you want to improve your finances start by paying down just one credit card. If you want love in your life sign up for an online dating site. Less stress? Practice meditation and so on... A Happy New Year begins with the changes you make that will make your new year different from your old year.
#1 - "MAYBE CHRISTMAS, HE THOUGHT, DOESN'T COME FROM A STORE. MAYBE CHRISTMAS, PERHAPS, MEANS A LITTLE BIT MORE." - The Binch
Remember the Binch from last week (#8 on my list)? Well, that Binch knows what he is talking about. I mean his heart had to grow a few sizes to see it but eventually he figured it out. Your holidays will be exactly how you choose to experience them and your new year is all yours to mold and shape too. I hope they are as BRIGHT as Clark's Christmas lights!
Wishing you all a Happy Hanukkah, Happy Kwanzaa, A Very Merry Christmas, and a new year filled with Health, Love, Happiness, and all that you want it to be!
I leave you with my favorite quote...
 "Gratitude unlocks the fullness of life. It turns what we have into enough, and more. It turns denial into acceptance, chaos into order, and confusion into clarity. It can turn a meal into a feast, a house into a home, a stranger into a friend." - Melody Beattie.
I am here for you always... see you next year!

Luv,
Sadia 
XOXOXO