Sundays with Sadia: 12 Ways to Make the Most out of your Holiday Season - Week 2
Date 2/28/2023
Explore More: Holidays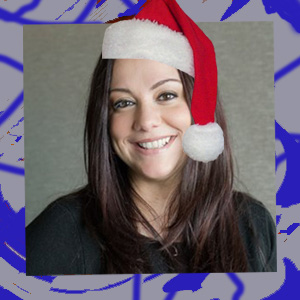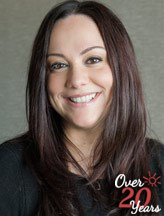 Get a Reading with Sadia x8659
Happy Sunday! Welcome back to Part Two of my list of 12 Ways to Make the Most out of your Holiday Season.  Did you miss Part One?  No worries, start HERE then come back for numbers 5 – 8 on my list.  

As a reminder, last week we spoke of snowmen and disappointment in pear trees. This week grab your eggnog and sing with me.... 'Tis the season to be jolly, Fa La La La La La la la LAAAAAAAA!!! Hmmmm too much??? LOL 


Sadia's 12 Ways to Make the Most out of your Holiday Season

#8 - DON'T BE SUCH A BINCH!
No, not that B word! LOL When my son was little he could not say the Grinch all that came out was "The Binch" and so it stuck! Of course, we will all have stress during the holidays, work, family, bills, and health issues but it doesn't mean we need to ruin it for everyone else. 

No one knows what you are going thru so we have to remember our energy affects everyone around us and of course that works both ways. We don't always know what someone else is going thru so if you have an encounter with a Binch keep an open mind and of course an open and forgiving heart!

#7 - THE BIG F BOMB!
Seriously? What are you thinking today? LOL! I'm talking about family. Have you heard the one about how there are too many nuts in my family tree? lol! Yes, we love them, but they make us crazy; we fight with them and threaten to disown them, but when there is a need they are most times the first ones there. 
Family comes in all shapes and sizes… loving, hurtful, kind, and mean. Holidays can remind us of the importance of family and how much we are loved. Or, the holidays can throw salt in our wounds. If there is tension or unresolved issues with family members that are temporary and fixable, it helps to reach out and attempt a resolution before your holiday dinner to prevent conflict at the table.

#6 - "TUTTI A TAVOLA A MANGIARE"
I was raised celebrating Ramadan and Christmas. We went to Mosque and Church. I was taught to love and embrace every religion and culture but learned the most from my Italian grandparents. "Tutti a tavola a mangiare" means everyone to the table to eat! My grandpa loved people and he invited everyone to his table to eat. It did not matter what skin color or religion, everyone was welcome every day and he embraced them as family. Of course, they couldn't leave without leftovers! 

In December we are not only celebrating Christmas, but we also have Hanukkah and Kwanza too. Look around at your neighbors and friends and welcome someone into your home for a holiday meal. It will become a tradition your children will follow.

#5 - I BELIEVE THE CHILDREN ARE OUR FUTURE
Teach them well and let them lead the way… Whitney Houston sang it best and I believe that with all my heart. We are responsible for how we raise our little ones. Those of you who know me and know who I am is in part because I was influenced by amazing grandparents. I have taught my children the same. Love all people, all races, and all cultures. Help anyone in need. 
Every year before Santa came, my boys had to go thru their toys and clothes and bring what they didn't play with anymore to the Angel Guardian Home that cared for foster kids. Our answer to young bullies was to invite them over for dinner and a playdate. When you make a mistake always take responsibility for it and when you are hurtful always say you are sorry. We follow these rules as parents, too. My oldest son loved when I had to say I was sorry, LOL! Holidays are a perfect time to teach children about love, family, respect, and kindness to all people. Children learn what they live.

"Each day of our lives we make deposits in the memory banks of our children." - Charles R. Swindoll.

I am here for you always. See you next Sunday for the conclusion of my list…  We'll look at the Annual "I'm Gonna Join the Gym and Get in Shape and I Really Mean it this Year" Resolution, the Joy of Holiday Lights, and yes, The Binch Returns!
Luv, 
Sadia 
XOXO