---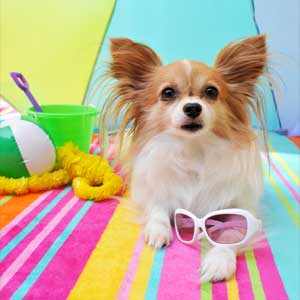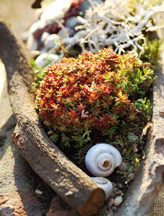 by Roxanna x7008
If you are like me, I hate leaving my dogs behind when I vacation. The thought of boarding them gives me an upset stomach! Our furry canine kids should have time off too! Having them with me makes my vacation even more relaxing and fun. Below are a series of tips (most from personal experience) about traveling with your dog. Most of the tips apply to cats as well, depending on the nature of your feline friend.

Part 1 - Flying With Your Pet
Step 1 - Your first stop should be your vet's office for a thorough checkup for your dog and to update any vaccinations. Make copies of these current records to pack when you go.

Step 2- If your dog is not micro-chipped, now is a good time to get it done. It's also a good time to update tags and a collar so information about your dog and his or her home address are current. If possible, attach a temporary tag with your vacation contact number and address, too.

Step 3- Have your dog groomed and his or her nails clipped. He or she has fewer chances of getting his or her nails caught in the carrier when you're flying.

Step 4- If your dog is small enough, you can pay extra to have him or her ride (in an approved carrier) in the airplane cabin. Check with the airline you're flying to find out which brand(s) of carriers are approved for the cabin or the cargo area, if you must!

Step 5 - Make your dog's last meal before the trip a light one, about four hours before the flight, to reduce the chances of him or her throwing up while in the carrier.

Step 6 - Inform everyone you can at the airline, from the ticket agent to the flight attendants, even the pilot if you get a chance, that you are traveling with your dog in the cargo hold.

You need to know that most experts recommend that your dog not fly, especially if he or she must be checked as cargo. Dogs can die on commercial flights from extreme temperatures, loss of oxygen, or mishaps when cargo shifts during flight. Certain breeds of dogs— breeds with "pushed-in faces," have constricted airways, which can make them susceptible to heat stroke and oxygen deprivation. No tranquilizers, please, giving them tranquilizers will make breathing even harder.


Part 2 - Traveling by Car with your Pet
I always bring my dogs with me when I vacation by car. Not only is it fun for all of us, it alleviates the worry of wondering if they're OK at home with the pet sitter and all that separation anxiety on their part. I am making it easier for you. I have done all the homework. At this point I am a veteran.
It's become second nature. I wouldn't even consider leaving them behind!

Cars aren't designed with dogs in mind. These few simple safeguards will make the vacation an enjoyable, relaxing time for you and your dog. Here's how I do it!

Step 1 - Crate your Dog.
At first I felt bad about crating my dogs. It's safety first for both me and my canine kids! Would you ever think of driving without your seatbelt on or not putting your child in a car seat? They don't mind the crate and some even feel safer in one. Get your dog acclimated to the crate a good week before. Take him/her out in the crate on little mini-drives.

The most important thing you can do is make sure your dog has been well exercised before he goes in the crate. If he's burned off his excess energy, he'll be more inclined to rest. Make sure there's nothing in the crate that can harm your dog. Leashes and loose collars are especially dangerous items that could present a strangling hazard. His/her favorite toy or blanket will make the crate seem even more familiar and comfortable.

Step 2 - Driving with your Dog.
Think of the crate as safety for all of you. It prevents your dog from becoming a projectile if you have to stop fast, reducing the chance of injury for both of you. Speaking of projectiles, don't feed your dog a lot before the trip as they are prone to motion sickness. Don't feed your dog while you're moving either. Wait until there's a break and you can give her a small snack, preferably high in protein.

It's also good to spend a little time playing or walking during the break to get rid of some pent-up energy. And of course, NEVER leave your dog in a parked car, especially when it's warm out. Even with the window cracked open, the car can quickly turn into an oven, and your dog will get dehydrated.

Step 3 – Medicating your Dog?
It may be tempting to medicate your dog with a sedative or calmative for the trip. I don't recommend medicating your dog. With my dogs I have found that meds can make them even more aggressive! I talk reassuringly to them throughout the trip. My voice alone is better than any meds! Make sure you bring your dog's blankie or his favorite stuffed animal, toy, bone—any item which is familiar to your dog and will comfort and relax him.


Part 3 – Staying in a Hotel with Your Dog
Does the hotel you're considering even allow pets? Better to find out before you arrive. Pet-welcoming hotels like Best Western will be prepared for your visit, and can even recommend parks, hikes, and other dog-friendly activities. Stay calm and assertive and take him out for some exercise to calm him. Go on a long walk once you reach the hotel. Your dog may growl at strangers and that's ok. It's natural. Again, be calm and assertive and show your dog that you've got it covered.

Now you are ready to go into your hotel room. You should enter first. Get the dog to stay where he is. Place his bed or blanket where you want his area to be. This way he immediately knows where he belongs and can settle in much quicker. Make sure you're vigilant wherever you go about what's around, especially in the area of things your dogs could ingest. Keep an eye on him and the new place.


Part 4 – Before You Head Out - Let's Get Packing:
Now that you know how to get your dog to where you are going, here's a handy checklist of things to make sure you remember to pack before you hit the road (or skies).



•

All necessary records for your dog. You should also bring current photos, too.

•

A tag with your permanent address and contact number on it, as well as the address and contact number of where you are spending your vacation.

•

Comfort items from home such as his or her food dishes and bowls, a favorite pillow or blanket, an important toy, etc.

•

Your dog's regular food and treats. Try to get him or her back on their regular feeding schedule as soon as you arrive.




Finally – Relax and Enjoy Your Vacation
With some extra planning and preparation, you and your canine kid can enjoy a wonderful time off together. Have a happy and safe vacation with your dog (or cat)!

I am also a pet psychic. Want to reach a beloved pet that has passed? Give me a call.

Many blessings,
Roxanna x7008
Share This Page
---
Leave A Comment
You must be logged in to leave a comment. click here to login
Comments