Soul Mates and the Sacred Contracts Between Them by Psychic Levanna
Date 3/8/2016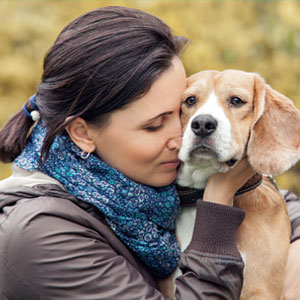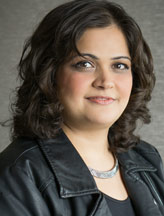 Get a Reading with Levana x9252
Meeting a soul mate can be a truly life changing experience!

The volume and intensity of feeling and familiarity that exists between two people can often define, or even overwhelm, the remainder of their lives. It could be a moment, a glimpse, or a lifelong relationship at work, at a bar or even on the subway. No matter how long or short, expected or unexpected your encounter may be, it is bound to leave a lasting impression.
Interwoven Threads
You see soul mates meet in a place outside of time and space, their energies aren't bound by the story of our life or the boundaries therein. Soul mates transcend these to experience the purity of the connection between them and the feelings it evokes. Think of it as two threads interwoven across lives to come and meet each other again and again. The situations and conditions may vary, but the pattern of their weave continues to bring them together.

When it comes to soul mates, it is this pattern and the contract it establishes that is of utmost importance. More than fulfilling our needs, desires or ambitions, soul mates come into our lives to fulfill the purpose that transcends lifetimes. They come to further or complete the sacred contract that connects them to us. This contract could be delivering a valuable lesson, offering a support system, enabling us to experience and master an emotion, or finding new answers to age old questions.
Soul Mates Come in All Shapes and Sizes
Your child could just as much be your soul mate as your partner can. Your soul mate may take the form of a loyal pet or that of a sworn enemy. You see a soul mate is here to help you, and what role they play or how you perceive them pales in comparison to the lesson, love and experience on offer. The contract between the two of you is sacred, and in the grand scheme of things this contract may involve just as many punches as it may kisses.

Saying Goodbye
It is also why, thank fully not all soul mates are meant to stay through the course of our life; most soul mates make an exit the moment their contract is completed. Once you master a lesson, arrive at an insight, or even complete a set of actions, it may very well be time for you to bid farewell to your soul mate… at least for now. However, this is rarely easy. Even if your soul mate is your arch nemesis, no matter how disrupting, will help you explore and experience greater depths of your own soul self.

Where these farewells get particularly challenging is when a romantic undertone exists between you and your soul mate. Few soul mates end up together in the conventional sense, and the rest are left to grapple through and deal with the huge emotional residue left behind. In fact, time and time again I meet and hear from people caught up in the memory of or longing for their soul mate, whether or not he or she is still around. But no matter how much you struggle with it, the fact is that soul mates are here to help you learn and evolve, and sometimes saying goodbye is the hardest lesson of all.

A Sacred Contract
When it comes to soul mates, my guides advise an attitude of gratitude; one that embraces the course of things to come and anchors in unconditional love. Remember, this relationship and its contract is greater than you, and as such its experience is a blessing. Instead of trying to control it, learn to respect it. Instead of seeking love from it, learn to express love for it. Instead of focusing just on the person before you, zoom in on the contract between you two.
This contract is a lot more important and powerful than any of the people involved. For no matter how short-lived your sacred contract may be in this life, it is immaculate in its play and teachings. Furthermore, together or not,
the love between you and your soul mate exists for all eternity
. This life and its experience is only one of the many ways it plays out.

Discover more about soul mates with our video "How to Recognize the Soulmates in your Life?"