---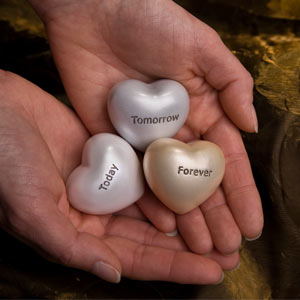 Whatever your religion or path, the holiday season is a time for reflection.

S L O W D O W N and take this time to enjoy your family and friends and focus on those things that are important.

How can you truly show how much people mean to you?

Put together a little "Book of Thanks." All you need is a small journal that's lined on the inside for you to write your thoughts. Start it at the beginning of next year.

The purpose for this is so throughout the year you can monitor the progression of your desires. You write down those things that you're thankful for on one side, and on the other, write what you're envisioning to be thankful for. These events have not yet taken place in this realm at the time you're writing, but it's important to write out your thanks as if they've already occurred.

Scientists have proven that your brain doesn't know the difference between what has actually materialized in the real world and those things that haven't yet occurred. That being said, tis the season to be creative… run with it, envision it, and then wait to see it materialize!

Let us dream and imagine—think big—this upcoming year.

Remember, you have the ability to change your reality. Just imagine whatever it is that you want to see happen and act as if it has already happened. See it in living color in your mind's eye. Start feeling as if it were real in this realm right now. Then keep track! If you have believe strong enough and allow your belief to stir inside you, you'll be amazed of your results!

Your desires really do come true with this process... all you have to do is believe! When you call for your reading, if you have already done this I would love to hear about it. Or just let us know here at Psychic Source. It's always good to have someone by your side who walks and listens in wisdom, giving you advice. They can actually help in being instrumental in envisioning what will be next.

Share This Page
---
Leave A Comment
You must be logged in to leave a comment. click here to login
Comments