Safe to Love - The Story of My Transgender Son by Psychic Danielle
Date 6/23/2021
Explore More: LGBTQ

Do you remember when "gay" meant happy or when "a married couple" assumed it was between a man and a woman? Well, I do. That was considered the "norm" when I was growing up. As a young girl I knew the rules and I met the expectations. For most of us we felt fairly safe to love, to share and to explore. Now, everything has changed.
Change is inevitable but how we respond to change seems to largely determine our quality of life. That leads me to the purpose of this article. I want to share with you one of the biggest changes and challenges of my life and how the power of open-mindedness, acceptance and love transformed a potentially heartbreaking change in our family, into a harmonious and wonderful new norm.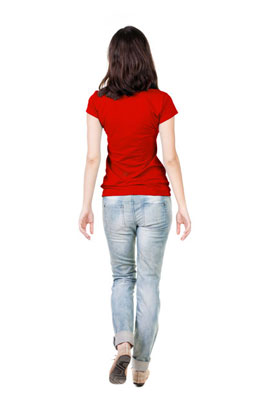 For many, change evokes uncertainty and fear. What is it about being human that seems to resist change and tends to fear everything we don't yet understand? Dr. Sanjay Gupta, a neurosurgeon and medical reporter, stated that we now know the brain can continue to develop throughout our lives and an effective tool to assist us in maintaining mental acuity is embracing change. He actually purported that change stimulates mental health and growth. Wayne Dyer wrote: "If you change the way you look at things, the things you look at change. "
So, then this must be an article about change? No, this is actually an article about acceptance and open mindedness in the face of inevitable change. This is an article dealing with one of the deepest and most sacred parts of ourselves. This is an introduction to a new idea or norm that in many cases may literally mean the difference between life or death.
When my brother announced to my family that he was gay and coming out in the 70s, I watched as my father disowned him and both parents forbid him to have anything to do with the rest of us. I watched my parents grieve as if there had been a death and I watched as their brand of Christianity wrote my brother off completely.
I also watched as my precious brother died of AIDS in the 80s. I couldn't help but wonder if his contracting that deadly disease wasn't somehow directly related to having had no support in adjusting to this change and having been cut off from his family so young (he was on his own at 17), and so abruptly. I vowed never to do the same to any of my children. I would always have an open mind, an open door, and an open heart for the changes my children would usher into my life. That resolve was to be radically tested some 27 years later when my Son Joseph turned fifteen.
Ralph Waldo Emerson once wrote: "To be yourself in a world that is constantly trying to make you something else is the greatest accomplishment."
I believed this in theory and considered myself open minded, but now my platitudes were about to be sorely tested. He was always a precocious child. As the sibling of a special-needs sister one year younger than he, Joseph assumed much more responsibility than he needed to.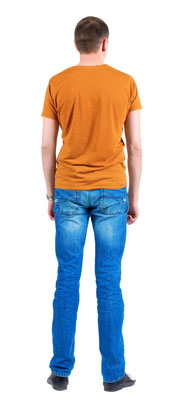 We were aware of this and we adjusted our thinking accordingly. All of us did the very best we could, and our household was filled with a lot of love. I learned that love compensates for many things including being a parent without a handbook walking this road for the very first time.
As I mentioned, this love and unconditional acceptance was about to be tested. It was in the evening, I remember that, and Joseph and I were alone. He came into my room and told me he needed to speak with me. I was used to this and so we did the drill and sat together and said a little prayer for openness and wisdom, and then I listened. I listened to a very intelligent young person who had done a lot of research around the matter he was about to address. He was well read, informed, and already socially networked to deal with his puberty and his emerging sexuality and his gender identification and all that he was experiencing.
For the first time in my life I heard terms like LGBTQ, gender fluid, sexual preference, gender identification, and transgender. I learned the difference between gender identification and sexual preference.
"Sexuality is who you want to be with. Gender identity is who you yourself want to be in the world." - Hari Nef
I was programmed to believe that one was either male or female, period. I came to understand that the origin of our preferences and our identifications are almost irrelevant. What matters truly is the love and acceptance that every human being needs and deserves in order to feel viable and necessary.
My sweet big-hearted Joseph was looking into my face and asking me from a pure heart, to love and accept him for the male that he had always been. He was asking me to take his hand and stay by his side as he worked on the challenges made by the fact that his physical body betrayed his gender identification. He was asking to transition from female to male with the use of hormone injections and the hope of surgery later in life. (Yes, you read that correctly, keep reading on and I'll clarify.) He had come to understand and carry a lot for such a young person. He had thus far done this alone and now he was asking for his Father and Mother to join him.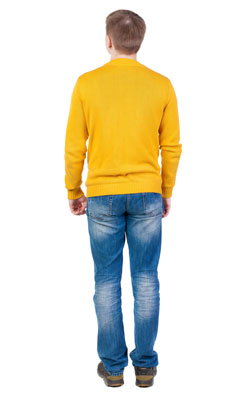 While he was brave, I could see that he was scared. I knew that like my brother before him, the choices I made about his changes in this present moment could literally be the difference between life or his death. I had once vowed to stay open and supportive when I had children, and now the time had come.
We began to really talk, and I found myself remembering years past when he was younger, and his name was Elizabeth. I remember Elizabeth telling me he was attracted to girls. He said girls were beautiful and they gave him butterflies in his tummy. I thought maybe Elizabeth was gay. I just let it go and trusted that he would figure things out.
Elizabeth never liked dresses. Elizabeth never liked makeup. Elizabeth never had a crush on a boy. Elizabeth never wanted to play with dolls and Elizabeth never wanted anything you would expect traditionally for a young girl. Elizabeth never wanted to put a bathing suit on. He always wanted to camouflage his body when getting into a swimming pool filled with other children. He didn't want to expose anything of himself around any other person. He was ashamed or afraid of his body somehow. I was to learn that Joseph never felt like a female.
We tried not to force any rolls or expectations onto Elizabeth, which would define femininity. Left to his own devises his tastes and his desires ran in a very different direction. In his heart and in his mind, he was a man. Not a tomboy, but a man. He said he had always been male. He didn't know what was wrong with him. For a time, he thought he was mentally ill. But then he began to study and network, and he came to understand that this was no more a choice of his then were the color of his eyes or the brilliance of his mind. This is how he was born. This is who at his core he is.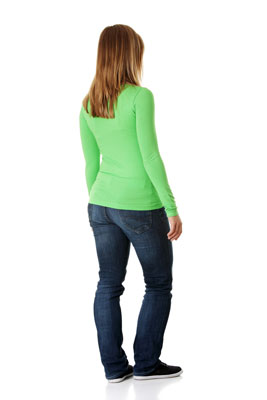 From that moment on we would begin to reprogram ourselves to refer to him as Joseph and use the pronoun HE. (He chose the name Joseph) and he asked for me to please support him in this transition because he had planned at age 17 to start injecting hormones in order to transition to the male that he's always been.
From extreme caution we did schedule therapy with a group of professional with expertise in this field, just to eliminate any potential psychosexual issues. Therapy and related classes were to conclude that our sweet Joseph was mentally sound in every way and that there was no doubt in their minds that he identified as a male. From that day forward my husband and I had a beautiful daughter and a beautiful son.
I won't insult your intelligence by portraying this as effortless for it has not been. This transition for all of us is ongoing and requires conscious choice and effort at least for now. We as a family and extended family are learning a new "norm".
I did ask Joseph If he was okay with me writing this article. He said sure. I asked what he would like this article to convey. His reply was simple. He wanted people to stop making a label or cubby hole for people of different sexual identities and preferences. I am calling our new norm the inclusive norm because more than anything Joseph (and really all of us) want to feel included; a part of or a belonging within our communities. We are all looking for a place where it is safe to be ourselves, safe to express our opinions, and safe to love another.
In this changing world our children, our neighbors; our friends and our families are seeking love and acceptance and we can choose to do that now. We must all be the love we seek. My family is committed to holding Joseph up as he adjusts and deals with the disapproving comments and looks from others around us who realize that he is disparate.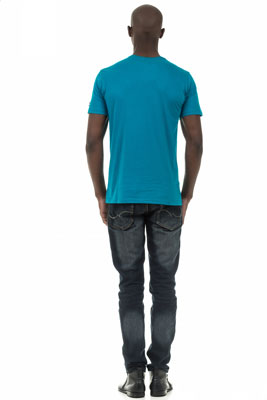 Joseph is still the same wonderful and remarkable person he has always been, only now his self-consciousness has diminished, and his depression has lifted and given way to a joyful, relaxed, and sociable young man. We have emboldened his right to remain the Christian that he is, to change whatever documents he needs to, to pursue whatever surgeries that may help, and to stand tall as a complete and whole young man.
He is engaged to be married to a beautiful young woman this summer and she is a perfect complement to our dear Joseph and an asset to our family. They have decided that they will raise a family and they are both comfortable with the alternatives to conception which exist. In short, Joseph is prepared to live an inclusive, full, family filled, life of faith and love. All of this is possible because of the power of divine love working in the hearts of those around us.
An acquaintance of mine had once said: "I can think of nothing worse in the world than to have my darling little girl come home and tell me that she is a boy." My reply to her was very simple. It was as if I knew that I would one day walk this path. I replied: "I can think of worse." "I can imagine coming home to find one of my children dead because no one would listen."
"All human beings deserve equal treatment, no matter their gender identity or sexuality." - Andreja Pejic
We at Psychic Source want all of the hundreds upon hundreds of "Josephs" to know that we are here, and we are listening. You have everything to live for, and every right to enjoy your God given life. You have so much to contribute to this world and miles to go before you sleep. You have so much to teach us and we stand in awe of the courage each one of you possess. If at any time you need to feel heard and supported, know that we are a source of judgement free guidance and insight for you.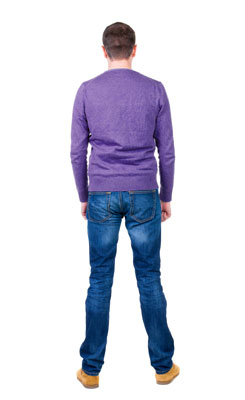 If we find a need, we may consider follow up articles which will focus on addressing questions for you. I was going to make this article more clinical and reference like, but as I wrote I not only wanted to break the ice with you, but I wanted to share our story. We can evolve and I may write future articles including terms and definitions to help you and those around you with this adjustment, but in this article, I wanted to introduce myself, and make everyone concerned aware of our Psychic Source Family so that should you need help, you can use us as a "tool in your tool chest."
Just remember that the fastest way to change your feelings is to change your perspectives. There's so much we have yet to realize. There are so many changes to embrace, and there is so very much love to be shared.
Whether you are a person just waking up and beginning to enter a more authentic time in your life, or a parent of a child who is expressing any kind of changes or confusion around their sexuality and you need someone to listen and to help, please know that there are many of us at Psychic Source uniquely qualified and capable of helping.
With Psychic Source you are free to love yourself and others and consider us a safe place. There is no question you can't ask us, there is no shame or judgement here with us, and we will happily give you insights to guide you and to comfort you as together we walk our paths to happy destiny.
Speak to a Psychic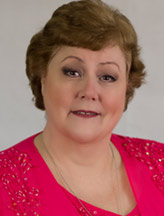 Get a Reading with Danielle x7913
Psychic gifts and paranormal phenomenon blessed Danielle's life from her earliest years. As a student of Theosophy in both the U.S. and India, Danielle accumulated occult knowledge and experience and has continues to use her craft and her gifts as an advisor, teacher, lecturer, and trainer within her local community and her local paranormal society. She is also a licensed Pastor and Life Coach. Danielle has been prolifically published by several top Professional Psychic lines including Psychic Source and is currently finishing her first two books which she plans to submit for publication soon.

Danielle loves the ocean which she calls her place of worship, and she loves "making music" with her piano and guitar. She has stated that she hopes to be of service to her fellows until she "graduates" from earth, and then maybe even beyond. She refers to a favorite quote by Mahatma Gandhi: "The best way to find yourself is to lose yourself in service."