---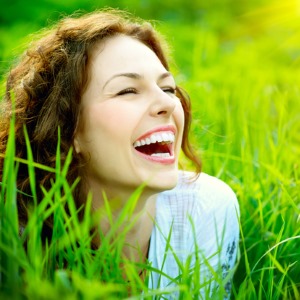 Valentine's Day doesn't just have to focus on your relationship with a romantic partner. If you're not in a relationship or just need to take some time for yourself, this holiday is a great time to remember how to love yourself deeply and truly.
Write Yourself a Love Letter
There's no better way to affirm your love for yourself than by stating all the reasons you're great. Compose a love letter to yourself, writing as if you were addressing a best friend. Touch on your great qualities, how you positively impact others, and your beauty, both inner and outer. Having a chat with an online psychic can help you pinpoint your best qualities as your write. Then mail the letter to yourself, saving it to read on days when you need an extra reminder about how great you really are.
Indulge in a Gift
Buy yourself a present that symbolizes love, or indulge in something you've always wanted. Some women enjoy the freedom of buying themselves jewelry, so if there's a piece of jewelry you've always wanted, go for it. If buying beautiful things for your home or garden makes you happy, make a project of that. And if there's a trip you've always wanted to take, go ahead and book it.
Go on a Date With a Family Member or Friend
If staying by yourself for the day will make you feel lonely, Valentine's Day is a great time to have some one-on-one time with a family member or friend about whom you care deeply. Even if you're not romantically involved, you don't have to be alone. Spending time with a special person in your life will also show you how important you are to other people. Share gifts or flowers, and go on a dinner date or see a show you've been waiting to see. A phone psychic reading can reveal the best person to ask.
Meditation and Mindfulness
Practicing self-love has positive benefits for your relationships with others and especially your own health. Mindfulness can help you reduce stress and live a fuller, happier life. You'll realize how incredible your body is through these practices. Meditation can have enormous emotional and physical benefits, even cutting down on the risk of heart attack and stroke. Beyond the medical benefits, developing a healthy relationship with yourself is one of the best gifts of love you can give to yourself.
Deepen Your Relationship With Yourself
Don't keep putting on hold things that will make you happy to wait for a love to share it. You are your first love! Now is a great time to plan how you'll deepen your relationship with yourself. Sign up for monthly massages, start a journal, or take the vacation right out of your dreams. Buy your own place or even plan to have a child. Whatever your soul tells you it wants to experience, make a plan to make it happen.
Valentine's Day is a great opportunity to focus on loving yourself. Take time this year to show yourself some support and renew your self-love.
Share This Page
---
Leave A Comment
You must be logged in to leave a comment. click here to login
Comments