---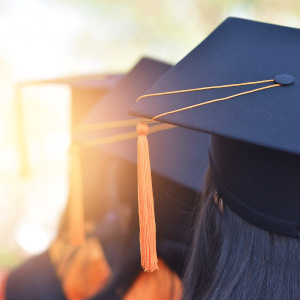 Empty nest syndrome refers to the struggle that parents face when their children first move out on their own. This can be a very stressful and disorienting time, as you have to navigate the world without the constant responsibilities of parenting. While you may first feel a sense of emptiness from the extra space in the house, you can soon learn to fill this with other enriching opportunities. Use these tips to handle empty nest syndrome comfortably while still giving your child the occasional support that he or she needs.
Set Boundaries for Communication
It's important to address the topic of communication openly before your child leaves the home. Sit down and discuss the issue so that you both have realistic expectations going forward. If you expect a lengthy phone call every day, you'll likely face disappointment. Not only will you have empty blocks of the day when you were hoping to chat with your son or daughter, you'll also create unnecessary stress for your child, who's forced to try and balance the needs of his or her new schedule with the demands you're creating for attention and communication.
Set aside a time each week to catch up and wait patiently to hear the latest news then. Trust that anything more urgent will come to you on an as-needed basis. Take advantage of the simplicity of text messaging if you need a daily check-in to ease your mind. Make an agreement with your child as to how often they'll communicate, and stick with it, so you can provide an appropriate amount of support.
If you need to fill the empty phone time, a psychic phone reading can fulfill your craving for communication while giving you valuable insights about the best way to move forward.
Focus on New Goals
Don't fall into the trap of thinking obsessively about where your child is and what they're up to. Fill your time with other exciting activities so you're enjoying a sense of accomplishment and satisfaction in your day-to-day life. This is the time to pursue the interests and activities that you never had time for when you were raising children. Sign up for a class or workshop. Purchase those painting supplies you've always wanted or carve out space in your yard for a garden.
A new job or fresh career goal can help you focus your time and attentions as well. Revisit your professional aims and see if there's something intriguing that you can pursue. Perhaps you can start teaching now or offering freelance services on the side. Entrepreneurship is an engaging option if you've always wanted to launch a business but never had the time. Chat with a psychic online for more ideas.
Fill Your Social Calendar
Over recent years, your primary role may have been "mom" or "dad". You're about to experience a notable shift as your duties decline in this area. Rather than focusing on the loss of your parental commitments, fix the spotlight on opportunities to better fill other roles that you have in your life. This may include the role of spouse, sibling, friend, mentor, neighbor, son, or daughter.
Approach new openings in your calendar as prime opportunities to engage with a broader circle of people. If you're accustomed to spending Friday nights watching your child's football games, make a point of scheduling something else on these evenings. Get into a new routine with your friends and family members and see how much you can serve and strengthen these relationships with the time now afforded to you.
Leave Space for Your Child at Home
Passing your child's empty bedroom can cause a pang of loneliness or longing, but the answer to this isn't a complete renovation. Avoid filling your child's space with supplies for your new hobby just after he or she has moved out. Keep the area open, particularly if your child is in college and planning to return for the summer. If your children are living on their own and have taken their furniture and belongings with them, consider creating a guest room in the empty space, so there's still a welcome bed waiting for a visit.
Though your child may revel in their newfound freedom after graduation, there will likely be times when they want to come back to the familiar comforts of the place they grew up. You can remain quietly and patiently supportive by keeping this space open and available without pressing for a visit.
React Slowly to Your Graduate's New Needs
When your child calls home with a problem or concern, your initial instinct will likely to be spring into action and save the day. Resist the urge and instead react as calmly and slowly as possible. In many cases, the most supportive thing that you can do is nothing at all. Offer a patient ear and kind advice but encourage your child to handle issues on their own whenever possible. It's important for new college students to learn how to identify the resources that are available to them on campus.
If your child has moved out but isn't in college, you can help best by explaining how your child can deal with real world issues as an adult. Don't step in and call the plumber or make a doctor's appointment for your son or daughter. Let them know who they should call and leave the legwork up to them. Though you may crave the involvement, it's better and ultimately more supportive for your child to learn how to handle these tasks independently.
With the right approach, you can utilize your newfound free time wisely for fresh pursuits and exciting opportunities. Balance your new goals with regular communications with your child. Keep an open-door policy where your son or daughter knows that they're welcome to drop by for a visit or reach out on the phone whenever they need to. Remaining supportive from a respectful distance is the best way to help your child spread those wings and soar into this new phase of life, even as you do the same.
Share This Page
---
Leave A Comment
You must be logged in to leave a comment. click here to login
Comments