---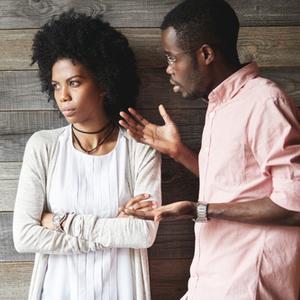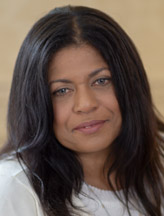 Get a Reading with Minerva x3180
You call for a
love psychic reading
because you are on the fence about your relationship. You are starting to have doubts about your future with your partner. You realize that you still have feelings, but things are just not exciting.

You called because noticed a change in the relationship and it's making you nervous and uncomfortable. You know you are not thrilled with your thoughts and feelings regarding your relationship, but you are not exactly clear.

Before you decide to start packing and leaving, you decide to call a psychic for guidance. Of course, you are extremely fearful and scared you are going to hear bad news as to why the relationship changed and worried you will find out that your partner stopped loving you or is cheating.
A Love Psychic Taps Into Your Energy
For starters, you need to get grounded and take a deep breath. The energy that the psychic will connect with is the energy of fear and confusion, which can cloud the reading since after all; the psychic will initially tap into the first layer of your energy.


When getting guidance about staying or going, consider the following areas:

•

Change is normal

, simply because stressors, milestones like promotions, the birth of child or death of a loved one and even illness all impact relationships.

•

It is natural to

hit a plateau

once the honeymoon phase has shifted.

•

Money, job and health-related stressors

cause couples to fight

, as well as individuals within a relationship to become distant as a result of trying to cope.

•

Sexual energy can diminish

as a result of job stress, fighting or simply not feeling attractive due to weight gain or physical changes. And ladies, men also feel unattractive when they get their muffin tops.

•

History of PTSD can get triggered and old dormant patterns associated with

trauma can reactivate

causing considerable changes in a relationship.

•

You discovered

your partner was cheating

but have conflicts about forgiving them since you realized you were not available for them.



What a Psychic Love Reading Can Tell You
In general, a psychic reading can offer you insight, another viewpoint and an opportunity to explore beyond the obvious. Of course, a psychic reading is not couples counseling, which perhaps can be a valuable tool in addition to getting a reading. However, keep in mind what a reading will do is providing you with a glimpse into another reality and a different way of thinking by tapping into the heart of the matter.


Psychics cannot tell you whether to leave or go, but they can help you see if a situation is toxic or simply encountering a natural low cycle. After all, all couples experience highs and lows in their relationships. But knowing if it's just temporary or something that will never improve makes all the difference in deciding if it's worth staying or leaving over.
Share This Page
---
Leave A Comment
You must be logged in to leave a comment. click here to login
Comments