---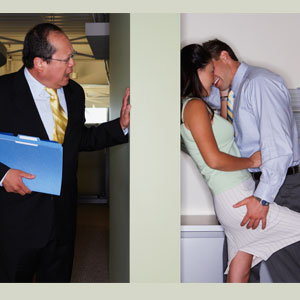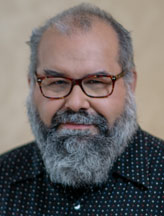 Get a Reading with Stasch x9303
There are numerous reasons to avoid romance at work. However, what happens should you find love while on the clock? Can a relationship begun at work last without harm?

Before you decide, one must examine workplace regulations. Some employers have stringent guidelines regarding personal relationships. In specific situations, it can be illegal, and possibly criminal, to create such personal connections. Also, one has to factor in the sensitivity emerging as a result of the "Me Too Movement." Behaviors that may have been "permitted" in the past may not be tolerated now.

Controlling Your Feelings
Once obstacles are overcome, the big question that has to be addressed is discipline. Are you able to control your feelings? You may the overwhelming desire to express affection, but in a workplace, this has horrific consequences. Showing open affection places into question your judgement, character and abilities. If you cannot restrain your feelings,
office love is not for you.

Maintaining a single relationship has challenges. When you have two vastly different relationships with the same person, you are dealing with boundaries, expectations and emotions on a more intense level. The private relationship you have must remain separate from the work one. Should the two meet, both relationships suffer, along with your reputation. Compartmentalizing is not an option. It is a must.

Work and Home – Conflict?
Conflict resolution is a part of life. Should you disagree with someone professionally or romantically, that skill is put to the test. You may have a great romantic relationship, but your work relationship maybe filled with disagreements, even direct conflicts. You can also have a great working relationship, but your personal one maybe a total disaster. You may have to expect that your two-pronged connection to one person may not be an all-around positive experience.

Every relationship has bad moments. When you work with the same person you love, you may not have the option of distance as a healing tool. As angry as you maybe, you may be forced to being cordial to a person who has deeply wounded you. Can you keep up appearances after a bitter fight? Do you have that level of self-control?

Less is More
In a media age, everyone is sharing and caring intimate details. For workplace love, disclosure is the kiss of death. To keep ugly gossip from appearing, it may be prudent to keep your love life private. For some, the compulsion to share is irrespirable. If you cannot remain silent, this could be a huge deal breaker.

Sadly, relationships can end. The dilemma here is what to do when your personal relationship ends and your work one must continue. You do not have the luxury of being angry at work. You may have to be cordial to a person you no longer love, possible even like. Feelings have to be deeply buried. No one plans on a love ending, but when it involves work, you have to know if you can handle it, or not.
If you want to talk more about the pros and cons of falling in love at work, please reach out to one of the many gifted
psychic advisors
here at Psychic Source.
Share This Page
---
Leave A Comment
You must be logged in to leave a comment. click here to login
Comments