---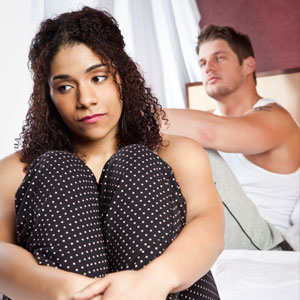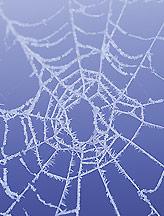 Get a Reading with Stasch x9303
Love is powerful. It can bring people together. It can also scorch everything in its way. It is a force that can heal, and just as easily hurt. Of all the kinds of love there is, the romantic ones are the most problematic. At its best, they can put you in a state of indescribable bliss. At its worst, they can send you crashing into depression. Matters of the heart can be confusing. Even when a situation is working and everyone feels loved, there are still times when things just don't "click." Sadly, in certain situations, love is not enough.

The Phases of Love
The first taste of love can be very sweet. However, once the first rush passes, truths and incompatibilities can appear. Without warning, the person you thought you knew so well is a stranger.

Suddenly, doubts, fears, pain and regret make entrances. Their dramatic appearance alone is enough to start the separation process.

There is the belief that love, and love alone, can make a relationship work.

If both sides love equally, it is believed a relationship will be lasting. Unfortunately, it is not that simple. The things that can end a relationship are not always the lack of love; they are the things that have nothing to do with it.
Love Conquers All?
Problems caused by work situations, problematic schedules and distance can cripple a new relationship faster than lack of compatibility. Miscommunication and unstated expectations have also been known to wreck an otherwise great relationship.

Love is said to conquer all. When it comes to families, friends and work associates that can be a tough battle for love to win. It is devastating when the person you hope to marry has a family that feels you are not a good fit. Nothing is worse than meeting prospective in-laws who unanimously make it painfully clear you are not "good enough" for their son or daughter. When there are ex-spouses and children involved, troubles can pile up like a ten car accident.

The Detours of Love
Even when your love says they don't care what family and friends think, the loss of friends and alienated family members can create a divide so deep few can cross. Things may go well in private, but when your new companion tells an inappropriate joke at an office party, embarrassment turns to disengagement quickly.

Education, background, interests, life styles, spiritual beliefs, if there is no common ground, the road to bliss is filled with detours. Opposites may attract, but they won't stay in the same orbit if they disagree on which sun to circle.

Love is truly a wonderful thing. But, lack of love may not be the only reason why a relationship falters. There may be many reasons why. Sometimes all we have left are questions. The conclusions we draw on our own may not hold the real answers. When unsure, it always helps to seek insight.
Share This Page
---
Leave A Comment
You must be logged in to leave a comment. click here to login
Comments