Love Connections Part 3 - Ten Ways to Keep the Passion Alive by Psychic Minerva
Published Date 2/14/2019
Category: Love, Relationships & Family
---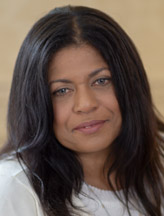 Get a Reading with Minerva x3180
Regardless of how passionate a relationship starts, we all reach a point when mundane reality takes over. The initial stages of routine existence often make couples very worried and assume the worst of their beautiful relationship. Lack of passion and stagnation can create unnecessary doubt and insecurity. However, the love is never in any real danger just because of daily routines, even if the passion has taken a back seat. This is not an accurate indicator of a healthy relationship. The issue is when negative perceptions escalate and contribute to real relationship problems, so it's prudent to address the concerns before they grow unmanageable.

All relationships experience periods of stagnation, since being passionate 24/7 can be hard with busy work schedules, kids running around, and other life responsibilities. Keep in mind that stagnation itself can be a phase that vanishes once you agree to handle it as a couple. For starters, no one person is solely responsible for keeping the passion and vibrancy of a relationship—it's a team effort—and both need to work together. The good news is that improving the passion is a fun project unlike any other.
Here are a few ideas to help you get back the passion and excitement:
1. "Us" Schedule. It doesn't matter how busy you both are, you need to treat your relationship as you do work or school—a priority. Therefore, be sure to make time for you and your partner.
2. Fun time. Working all the time takes its toll on our energy. It's essential to create time to enjoy fun activities together.
3. Common Interests. We're not meant to be identical, however, having some common interests does keep couples connected.
4. Sexy time. The truth is not everyone gets the same pleasure out of sex, mostly because it can become automatic and just a one-sided event. Learn about your partner's erogenous zones.
5. Meal times. Regardless of how busy you may be, taking the time to eat together will allow you to slow down and focus on each other. Use mealtime to talk to and catch up.
6. Communication. Learn to share and communicate your needs to your partner. Never assume that just because your partner loves you, they can read your mind. Practice discussing what's on your mind.
7. Vacations. You don't need to get on a plane to take a vacation together. Take some time out and spend a few days away from work. Your vacation can include resting, making love, having meals and enjoying each other's company.
8. Date night. Having one night a week devoted to romance keeps the passion alive. Don't underestimate the power of a good date.
9. Romance. Do things that you find romantic as a couple; for example going for a walk in the park, writing poetry, dancing or making a candlelight dinner.
10. Prioritizing. Once you commit to someone, you've determined they are important. This means that the moment you find something is off balance, address it and don't allow it to pile up.
Remember no relationship is perfect, regardless of how much passion or communication you share. Life issues influence our ability to be in a good mood and often the individuals closest to us become the natural scapegoats for our bad moods. The key to a balanced and happy relationship is to work on what you can and not to succumb to despair when temporary issues arrive and give up. If you believe your relationship is worth fighting for, then take the time and energy into reviving the relationship.
After all, love is worth it!
Did you miss either of the first two parts of our series? No problem. Start with Part One in our series on how to find a loving connection by Psychic Stasch. Check out "Looking for Love in All The Right Places."

Then take a look at Part Two by Psychic Narnia all about how and when it's time to take your love connection to the next step. Enjoy her "Three Key Factors in Lasting Love."

Don't miss a single part of our "Love Connection" series!
Share This Page
---
Leave A Comment
You must be logged in to leave a comment. click here to login
Comments