Love Connections Part 1 - Looking for Love in All The Right Places by Psychic Stasch
Published Date 1/31/2019
Category: Love, Relationships & Family
---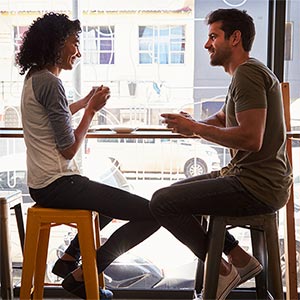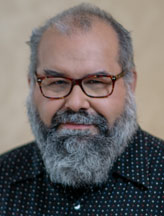 Get a Reading with Stasch x9303
Finding the right partner can seem about as easy as building a nuclear submarine. Even with social media and smartphones, finding love requires ingenuity. It also requires a multi-layered approach.
An obvious place to begin the quest is online. Happily married couples have met in cyberspace. There is no doubt technology can bring the right people together. On the negative side, it can bring the wrong people together. Fake photos, tall tales and dishonest profiles complicate matters. Rather than falling in love immediately, be careful to view internet contacts as prospects for future meetings, preferably in very public places.
And then of course there's the bar scene. The most obvious dating location may not be the best. Bars and nightclubs are great for enjoying the latest exotic drink or catching up with friends, but maybe not for meeting love. These venues are notoriously loud, making conversation next to impossible. Adding to the difficulty, the competition for attention can be crippling and drinking easily lowers inhibitions and expectations. What looked great Saturday night may not be so great sober Sunday.
Have no fear, there are plenty of other places to meet Mr. or Mrs. Right:
1. Political Events
Being civic-minded can make smart dating sense. Be it a "meet and greet" for a congressman, or rally regarding a specific cause, these kind of events can be treasure troves of romantic opportunities. If you are particularly passionate about a candidate running for office, being involved as a volunteer can be a "fast track" to meeting movers and shakers.
2. Art Galleries and Museums
If the arts are your thing, then you have access to culture and people. Cities large and small now offer gallery openings and museum days that make access easy, even free! Art exhibitions are great places to start up conversations. Even if you can't tell the difference between a Monet from a Manet, you can still enjoy sophisticated events with fascinating people.
3. Religious Gatherings
Should you be a person of faith, your local house of worship can serve double duty as a place for both spiritual and romantic fulfillment. Churches, synagogues and the like often have mixers and social events specially tailored for likeminded souls to meet. Whatever your domination or orientation, there are numerous places that can help you go from singleton to coupledom.
4. Charity Organizations
Like to lend a hand? Taking on a worthwhile cause can be a way to do good for your community and widen your chances of meeting a special someone. Being involved with something you care about means you already have common ground with those around you. That always speeds up mingling.
5. Sporting Events
If you position yourself correctly, "Football Sunday" can be "Makeout Monday." Even if you are not a sports fan, hanging out with the "guys" or "girls" watching the game can be a great way to find love. Just don't make the mistake of staying in the kitchen. Most of those people already have someone. You want to be where the action is, "The Big Screen TV." Go Team!
6. Coffee Shops/Cafes
When it comes to drinking and finding a steady love, your local coffee shop can be a winning proposition. The atmosphere is usually low key. An added plus is that people tend to be friendlier after their first mocha java. Coffee shops are plentiful. They tend to attract a wide spectrum of people who are open to conversation, perhaps even more.
7. Dog Parks
For dog owners, your furry friend can be a dating asset. Tons of people love dogs, and if you have a puppy, even better. That morning jaunt with Fido has the potential to be a people magnet. So why not turn that dog walk into the walk of love?
Now that you know where to FIND a Loving Connection, how do you know when you are ready to take it to the next step?

Check out part 2 of our Love Connections Series- "3 Key Factors in Lasting, Loving Connections" by Psychic Narnia.

And don't miss as Psychic Advisor Minerva wraps up the series with part 3 "10 Ways to Keep the Passion Alive."



Share This Page
---
Leave A Comment
You must be logged in to leave a comment. click here to login
Comments