---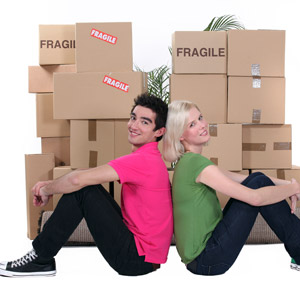 Moving to a new location is a big decision and there are many factors to consider before making the change. A psychic can help you decide on an area to live and make sure your new home is a healthy. However, take a look at these four other factors you shouldn't overlook when making the final decision to move to a new location.
Neighborhood Demographics
You can tell a lot about a neighborhood simply by driving around the streets for an hour or two. Note the type of people you see. Are there many kids playing outside? Do the neighbors seem friendly? Do you think your family will fit in? These are all important questions to ask about a potential neighborhood, especially if you want your kids to have friends or you care a lot about the community feel.
The Inside of Your Home
In addition to the neighborhood, the inside of your home is important. It's where you are going to spend most of your time so it needs to be inviting and comfortable. Look for large living spaces with plenty of closet and storage space. Also, consult with a live psychic to make sure you are going to live in a home that is free of negative energy. You don't want to start off your new life with bad luck.
Curb Appeal and Resell Value
Also, look at the houses in your potential neighborhood. Do they give off a good vibe? Are they well maintained? There's a big difference between living in a neighborhood littered with chain-link fences and a neighborhood where the houses are close together. Curb appeal and community feel also play a role in a home's resell value. For instance, it's best to buy a home in a neighborhood that is undergoing a lot of growth or redevelopment because your home will go up in price quicker than a home in an old neighborhood with stagnant growth.
Nearby Amenities and Attractions
If you have children, research the school districts before choosing a place to live. Some districts score better overall on standardized tests than others, and some districts have better programs for special needs children. Depending on your needs, focus your home search in a location where your kids will thrive at school. Additionally, college towns are typically flooded with young people, but the transportation systems are better developed. So, if you like to use public transit, a college town isn't a bad idea. In addition, consider the recreation possibilities such as parks and nearby shopping.
Before you make the final decision to move to a new home, always consult with a phone psychic. You wouldn't want to move into a haunted house or a place with bad energy. A psychic can help you know what to look for in a home. Most importantly, you must follow your instinct. If something doesn't feel right, you should move on.
Share This Page
---
Leave A Comment
You must be logged in to leave a comment. click here to login
Comments