---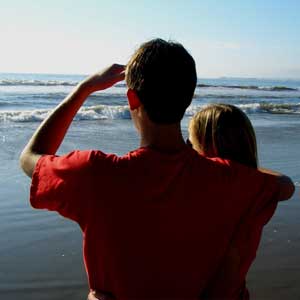 One of the most romantic times in a relationship is the very beginning. The first couple of dates went so well that you're eager to get to the next level. But instead of waiting by the phone as past generations have done, you're now checking texts, emails and phone messages to see where things stand.

Exciting though it may be, no one said it would be easy moving to the next step with a new suitor. Friends can offer encouragement, but they may not have significant insight to lend. It could be time to bring in an objective voice to put things in perspective and provide an added bonus about where this latest love is headed.

Consulting with love psychics used to be something that needed to be done in person. Now, there's the convenience of live psychic readings over the telephone. They're just as effective because those doing the readings will be using the same tools - their special gifts of highly evolved intuition and the ability to see the direction in which a given situation is moving.

Getting To Know Each Other
Beyond seeking advice from others, YourTango recommended that you keep several things in mind as you embark on a new love adventure. For instance, if you and the newbie significant other have busy careers, there may not be time to see each other as often as you'd like. If there's a day of the week that's more convenient on both sides, see if you can set up your biggest date for that evening.

Getting to know each other's comfort levels is important when it comes to public shows of affection. Some people are shy about such things, others love traditions like holding hands and some people are comfortable showing lavish affection in front of the world. Pay attention to how your new partner reacts when you show affection in public.

Another area of concern is gift-giving. How much is too much and too soon? Lovepanky advised new lovers to avoid going overboard on presents. Start with small gifts when an opportunity arises to give them.

In general, don't rush things. Enjoy the early moments in a relationship as they happen without worrying too much about what the future holds. Live life as you've known it by keeping up your own interests and staying in touch with friends. By focusing solely on your new relationship and letting other things slide, you could lapse dangerously into suffocating a budding love affair before it gets off the ground.
Share This Page
---
Leave A Comment
You must be logged in to leave a comment. click here to login
Comments